Bloomberg Outlines $20 Billion Storm Protection Plan To Make New York More Resilient: Here's What He Hopes To Accomplish Before The End Of His Term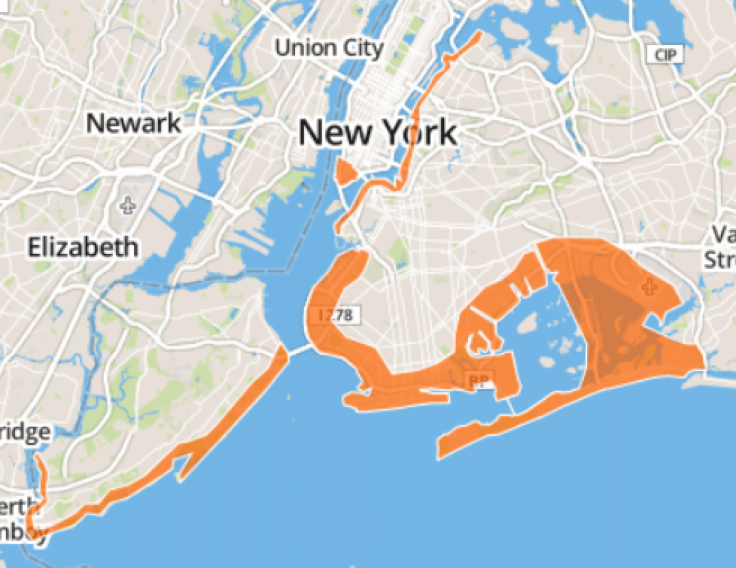 Mayor Michael R. Bloomberg announced new plans to make New York City more resilient to rising sea levels and storm surges in the wake of Hurricane Sandy.
Even though Bloomberg is due to step down as Mayor at the end of 2013, the plans as outlined in a report released Tuesday are far more long-term that what can be achieved by the end of his term.
"This plan is incredibly ambitious -- and much of the work will extend far beyond the next 203 days -- but we refused to pass the responsibility for creating a plan on to the next administration," Bloomberg said in a speech at the Brooklyn Navy Yard. "This is urgent work, and it must begin now."
The plan will cost the city about $20 billion, which will be used to fortify power grids, renovate buildings to make them more resilient to extreme weather, and build a network of floodwalls, levees and bulkheads along New York City's most vulnerable coastlines, among other projects.
Even though $20 billion is the dollar amount estimated in the 438 page report released Tuesday, the cost of implementing all these projects could eventually far exceed that amount. But it would be well worth it, Bloomberg said, in his speech.
"Sandy cost our city $19 billion in damages and lost economic activity," he said, "And we now forecast that a storm like Sandy could cost nearly five times that much by mid-century, around $90 billion."
Only a small fraction of Bloomberg's plans to make the city more resilient can be implemented while he is still mayor.
Check out this interactive map that tells you exactly what Bloomberg hopes to accomplish before the end of his term as New York City's mayor. Click on any colored region to see which plans have already been implemented and what will be implemented by the end of 2013.
© Copyright IBTimes 2023. All rights reserved.