Bob Dylan's Nobel Win: 'Mr. Tambourine Man' Hitmaker's Book Sales Soar After Announcement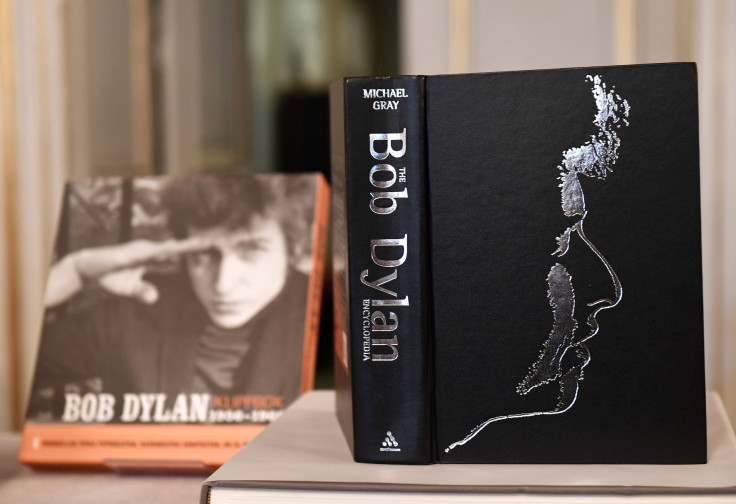 Music legend Bob Dylan who won the 2016 Nobel Prize for Literature on Thursday also witnessed an increase in the sales of his books after his win. The 75-year-old "Mr. Tambourine Man" hitmaker was awarded the prestigious prize "for having created new poetic expressions within the great American song tradition."
Dylan's memoir "Chronicles: Volume One" and "The Lyrics: 1961-2012," a bound compilation, were reportedly two of the fastest sellers Thursday on Amazon.com. The latter also jumped from No. 73,543 to No. 209 on Amazon's bestseller list.
"Chronicles: Volume One" jumped from No. 15,690 to No. 278 on the list and was out of stock by the end of the day.
Sale of Dylan's albums also skyrocketed on Amazon. "Bob Dylan's Greatest Hits" and "Blonde on Blonde" made it to the top 25 for CDs and vinyl by Thursday night.
Dylan, however, has remained mum about his win. The singer/songwriter didn't mention his win at a concert, which was his first public appearance after the announcement.
Dylan, born in 1941, began his music career playing in coffee houses in Minnesota. He is the first American to win the Nobel Prize for Literature since Toni Morrison's win in 1993. So far, nine Americans have been awarded the prize, including Sinclair Lewis, Pearl Buck and William Faulkner.
Reactions to his win have been mixed with people like British-Indian novelist and essayist Salman Rushdie saying, "His words have been an inspiration to me ever since I first heard a Dylan album at school, and I am delighted by his Nobel win."
But some like author Irvine Welsh said: "I'm a Dylan fan, but this is an ill conceived nostalgia award wrenched from the rancid prostates of senile, gibbering hippies."
U.S. President Barack Obama tweeted from his official Twitter account congratulating "one of my favorite poets" on his "well-deserved Nobel."
© Copyright IBTimes 2023. All rights reserved.