Boko Haram Calls for War to Annihilate Nigerian Christians: Report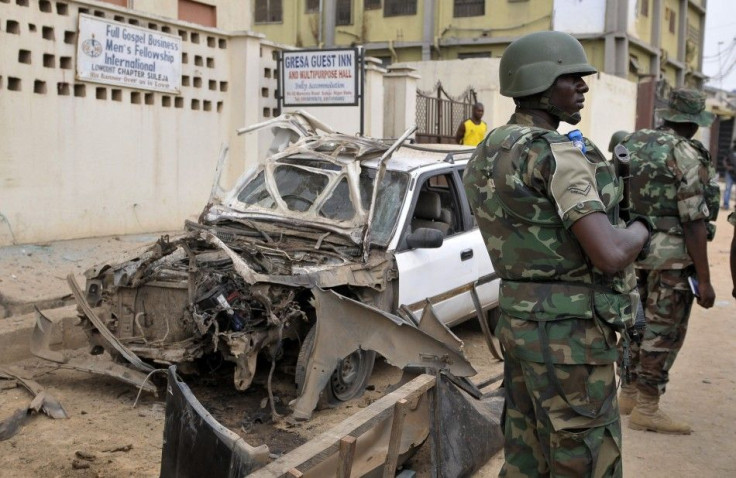 Nigerian Christians are likely to be attacked in the coming weeks, a spokesman for the Islamic militant group Boko Haram is said to have told bikyamasr.com.
The Islamist group Sunday announced a war on Christians and said it would launch a series of coordinated attacks in order to annihilate the entire Christian community living in the northern parts of the country, bikyamasr.com reported.
We will create so much effort to end the Christian presence in our push to have a proper Islamic state that the Christians won't be able to stay, bikyamasr.com quoted an unnamed spokesperson of the group as saying.
Boko Haram has claimed responsibility for killing Christians in the past. The extremist group last attacked a church in the central city of Jos late February, by setting off a bomb that killed three people and injured several others. Some Christian youth had retaliated by beating two Muslim men to death, a Voice of American report said.
On Feb. 24, two days before the Jos bombing, a series of explosions had hit the city of Gombe, as insurgents attempted a jail break that claimed the lives of 12 people. Though the sect primarily attacks Christians, yet it was also suspected that the group was responsible for gunning down five worshippers inside a mosque the same day, an AFP report said.
The conflict-torn nation has seen numerous incidents of inter-communal violence in the past decade. The Boko Haram claimed responsibility to most of the attacks.
The Boko Haram, which largely translates to Western education is sacrilege, is attempting to abolish secular status of Nigeria and, instead, impose a harsher version of Sharia law. The group is not only targeting certain religious sects but is also waging a war against the government's police and security forces.
The Human Rights Watch said that the Islamist sect has killed nearly 1,000 people since 2009, out of which at least 250 people were killed in 2012.
Though the Nigerian government has pledged to crush down these forces, yet it cannot be prepared for what is to come, the spokesperson added.
It has been reported that the U.S. has condemned the ongoing attacks and will assist the Nigerian government in its battle against Boko Haram. It has also been reported that a Washington official will be meeting Nigeria's President Goodluck Jonathan in the coming week to address the nation's security and terrorism issues.
© Copyright IBTimes 2022. All rights reserved.
FOLLOW MORE IBT NEWS ON THE BELOW CHANNELS