Boko Haram Murders Baby: Female Suicide Bombers In Nigeria Relied On Infant To Trick Police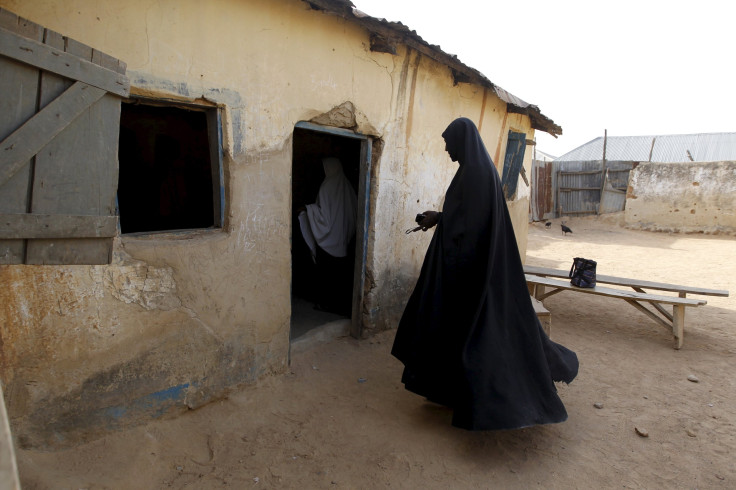 Suicide bombers held a baby while carrying out an attack in Nigeria earlier this month. The two women suicide bombers attacked Madagali, a town in northeast Nigeria, and at least one of them had a baby strapped to her back at the time. The women made it through a local checkpoint, reportedly holding the infant to avoid suspicion.
Due to conflicting reports, it's unclear how many people were killed in the attack. The women killed themselves, two babies and four people in the town, BBC News reported. The Guardian, citing police sources, noted that four female bombers were involved -- only one woman was carrying an infant -- and the attack killed at least two people and injured 15 others.
"From the report we got after the Madagali attack, one of the female suicide bombers had a baby strapped to her back," said Saad Bello, coordinator with the National Emergency Management Agency.
Nigerians should be wary of assuming that carrying infants is the newest widespread strategy of suicide bombers, Bello warned.
"However it is not clear whether it was a coincidence or a strategy they employed to avoid detection by security personnel," he said. "This was one isolated case and it will be premature to arrive at a definite conclusion that the use of babies in suicide attacks has become a trend."
The state government suspect that the perpetrator of the attack was Boko Haram, which is considered the world's deadliest terrorist group. The group carried out a similar attack last month, when two women suicide bombers killed dozens of Madagali townspeople shopping in a busy market. Further, Boko Haram is known for targeting civilians and using women and children to execute its bombings.
Boko Haram has been fighting to overthrow Nigeria's government and replace it with an Islamic state since 2002. The group believes that anything associated with western cultures is "haram," or forbidden.
© Copyright IBTimes 2023. All rights reserved.