Boko Haram News: Dozens Killed In Nigeria Amid Military Raids On Insurgent Camps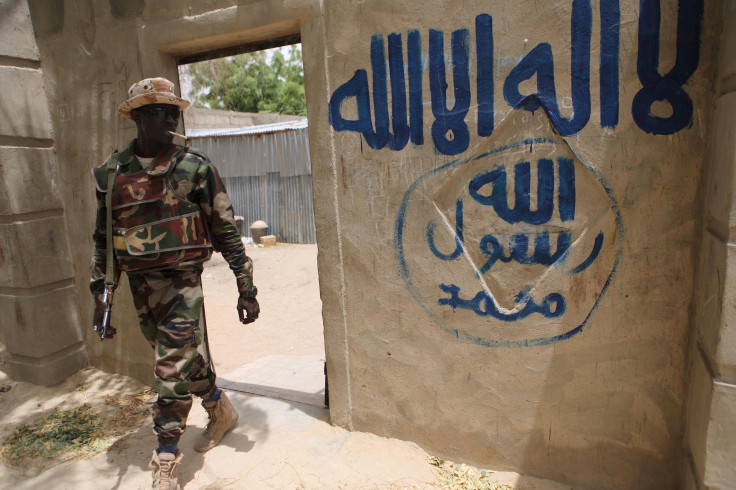 Dozens were reportedly killed as the Nigerian military "cleared" a series of Boko Haram militant camps over the weekend, according to a report in AllAfrica.com Monday. The operations come as Boko Haram — listed among the world's most deadly terrorist organizations — has seemingly lost its grip on much of the northeast region amid an intensified government crackdown.
"The troops met stiff resistance from the terrorists during the encounters," said Colonel Sani Kukasheka Usman, a spokesman for the Nigerian military.
It was unclear whether those killed were members of Boko Haram or the Nigerian military. The areas raided in Borno State were reportedly used to plot and carry out attacks in neighboring countries. A military official said the operations helped soldiers learn how insurgents have managed to stockpile food supplies.
Boko Haram, which has pledged allegiance to the Islamic State group, has waged a brutal insurgency since 2009. When President Muhammadu Buhari came to power last year, he shook up the military and ordered newly sworn-in military chiefs to end the bloody six-year insurgency in just three months — a deadline the military failed to meet.
Amid heightened government pressure, the extremist group has been weakened but has stretched its operations beyond the northeast, now regularly staging attacks in neighboring Cameroon. During an interview with Al Jazeera English last week, Buhari said despite the continued violence, his military has not yet lost its fight against Boko Haram.
The militants have sought to drive out the Abuja-based central government and establish an Islamic state in its place in the restive and impoverished northeast. The region has seen more than 15,000 deaths since the insurgency began, and more than a million people have been displaced.
U.S. advisers could soon head to the front lines of the fight against Boko Haram, media reports indicated late last month. U.S. officials are already advising the Nigerian military, based elsewhere in West Africa; the new plan, if approved, would place them hundreds of miles closer to the battlefield.
© Copyright IBTimes 2023. All rights reserved.
FOLLOW MORE IBT NEWS ON THE BELOW CHANNELS