Boko Haram Retakes Town From Nigerian Military: Report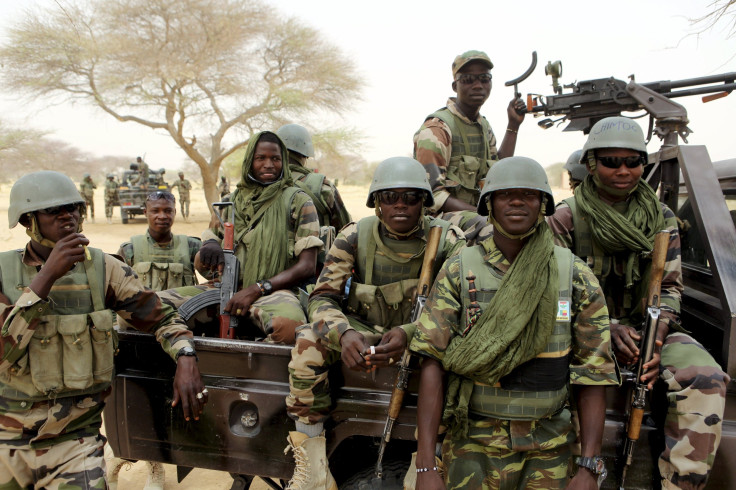 Militants believed to be from the Boko Haram group have retaken a key town in northeastern Nigeria from the country's military following fierce fighting, according to media reports.
Hundreds of Nigerian soldiers were forced to flee the town of Marte, after a force described by witnesses as numbering over 2,000 attacked the area Thursday and continued to fight with Nigerian government forces into Friday, according to a report from the Agence France-Presse.
Witnesses also described the fighters as being armed with bombs and tanks, which, if true, contradicts recent reports that the group was running out of weapons and ammunition, in the face of a stepped-up campaign by the Nigerian military.
Local people in the conflict area had reported the group was resorting to the use of "bows and arrows, machetes, daggers and other local weapons."
Nigeria's military campaign against Boko Haram has succeeded in recent months in driving the group from much of the territory it once controlled. It has not, however, been without problems.
Nigerian troops launched an offensive against the Sambisa forest, one of the group's key remaining strongholds, on Thursday. Despite an aerial bombardment before the assault, troops were forced to retreat, after discovering that the area had been heavily mined, according to the Telegraph.
Troops from neighboring Chad, Niger and Cameroon are also participating in the offensive against the group, which pledged its loyalty to the Islamic State group earlier this year.
© Copyright IBTimes 2023. All rights reserved.