Bono, The $600M Net Worth Musician Whose U2 Band Is A Poster Child For Tax Avoidance, Slams Big Oil For Tax Avoidance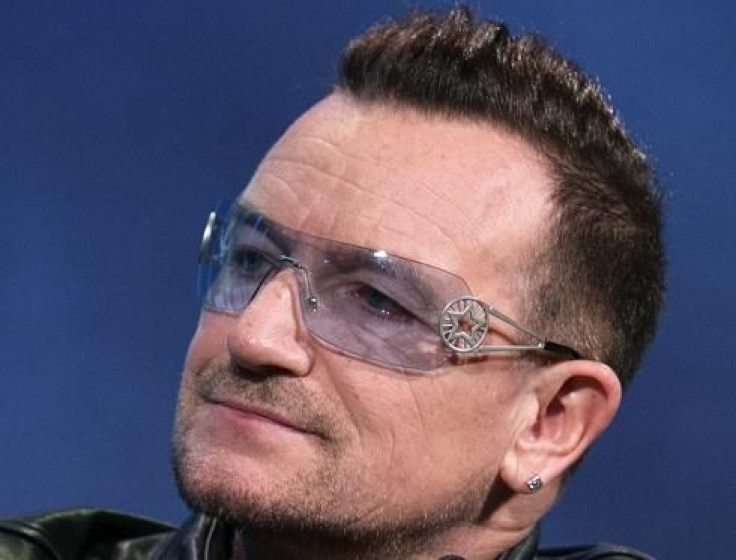 Just days after U2 frontman Bono defended his band's decision to avoid Irish taxes by moving to the Netherlands, the musician, whose net worth is about $600 million, slammed big oil companies for either not paying taxes in countries where they operate or not disclosing what they pay.
"The countries of Africa are extremely rich in resources, but why are they poor?" Bono asked Tuesday at this week's Clinton Global Initiative in New York.
"These rich extractive industries aren't returning the wealth to the people in any kind of fair measure. You can't have it both ways. You can't give alms to the poor on one hand and have your hands on their throat on the other."
Bono, who also said workers must have information about how much money multinational companies are spending to influence governments, criticized the July decision by a federal court knocking out a part of the Dodd-Frank Act that requires all companies registered with the Securities and Exchange Commission to publicly report what they pay governments for access to minerals and petroleum. The case began as a lawsuit by the American Petroleum Institute, a trade organization that represents the largest U.S. energy companies, many of which work overseas.
"That is what the API has blocked," the singer said, "This is going on right now."
His statements were met with a round of applause, though just days earlier he defended U2's use of offshore companies to avoid Irish taxes. In 2006, Ireland's finance minister introduced a 250,000 euro cap on tax-free incomes allowed to artists. Soon after, U2 moved its publishing arm, a large part of its multimillion-euro business empire, into the Netherlands.
Bono defended the tax avoidance by stating that U2 was simply acting like any other business, and any country with tax measures such as Ireland implemented in 2006 should expect some businesses to move out. He also said there is a social benefit to low taxes.
"Tax competitiveness has taken our country out of poverty," he told The Irish Times, "It has been a successful policy."
An Irish TV broadcaster approached the issue in an interview with Bono last October, asking him about people's impression that he was a hypocrite by "haranguing us all, and asking us to pay for more international aid, at the same time as you shift your company overseas to save taxation."
According to a 2011 report from The Guardian, more than a third of large corporate subsidiaries based in Netherlands were based in "secrecy jurisdictions" where company accounts need not be made public. Huge companies such as Exxon Mobil Corporation (NYSE:XOM) use the same Dutch tax scheme that also helps U2 avoid taxes.
© Copyright IBTimes 2023. All rights reserved.