Boxing News: Errol Spence vs. Lamont Peterson The First Big Fight Of 2018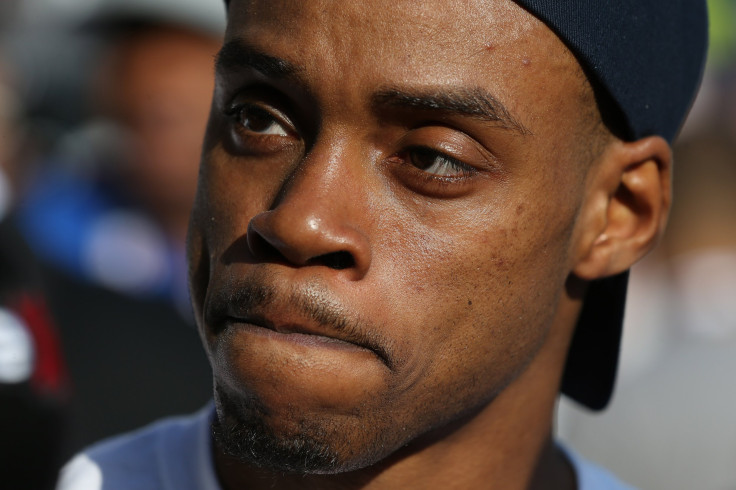 Long considered one of boxing's rising talents, Errol Spence captured the IBF welterweight belt in May with an 11th-round knockout of Kell Brook in Sheffield, England. The undefeated southpaw will look to solidify himself as a top welterweight on Jan. 20, when he faces highly respected veteran Lamont Peterson at Barclays Center in Brooklyn, New York.
Spence's victory in Brook's backyard likely silenced any detractor who may have been critical of his somewhat tepid list of opponents. However, there has never been any doubt about his strength, speed, accuracy, defensive skills and poise. At 27 years old, Spence's best days may be yet to come.
The welterweight division has been the deepest division in boxing for decades and Spence still finds himself among a talent-rich field, even after the retirement of Floyd Mayweather. Keith Thurman, Shawn Porter and even Manny Pacquiao are just some of the notable names in the division. Meanwhile, junior welterweight Terence Crawford, who perhaps tops the list of best pound-for-pound boxers, will be moving up to 147 pounds.
A convincing win against Peterson, who has won four of his last five fights, could mean Spence gets a shot at a big-name fighter like Thurman. But Spence said in November that he can't look beyond the upcoming fight against his longtime friend.
"I can't look down the road because I know how dangerous Lamont Peterson is," said Spence at a news conference. "He is somebody I have been watching since the amateurs. He was somebody I used to study when I was an amateur. He's someone I've been in training camps with him and I know what he can do, I've seen him fight."
For Peterson, the upcoming fight will be an opportunity to re-establish himself as an elite welterweight at the same venue that saw his reputation take a dip. At Barclays in April 2015, Peterson lost in a majority decision to Danny Garcia. The fight was very close and could perhaps have gone in Peterson's favor. He followed up the defeat with two decision wins.
Even in the first month of the year, a win for Peterson would probably be looked back on as among the biggest upsets of 2018. Spence has 19 knockouts in his 22 fights and very few opponents have given him a competitive fight. But Peterson has fought some prominent welterweights, so he likely won't feel much intimidation. Since 2010, Peterson has faced off against Timothy Bradley, Victor Ortiz, Amir Khan and Lucas Matthysse.
"Most times I fight, there's going to be a feeling-out process," said Peterson. "But the whole time I can tell you this: in my head, we're going to fight. Bottomline, that's probably what's going to happen."
© Copyright IBTimes 2023. All rights reserved.