Brazil Ready To Host 2014 World Cup, Tournament Will Boost Economy: Dilma Rousseff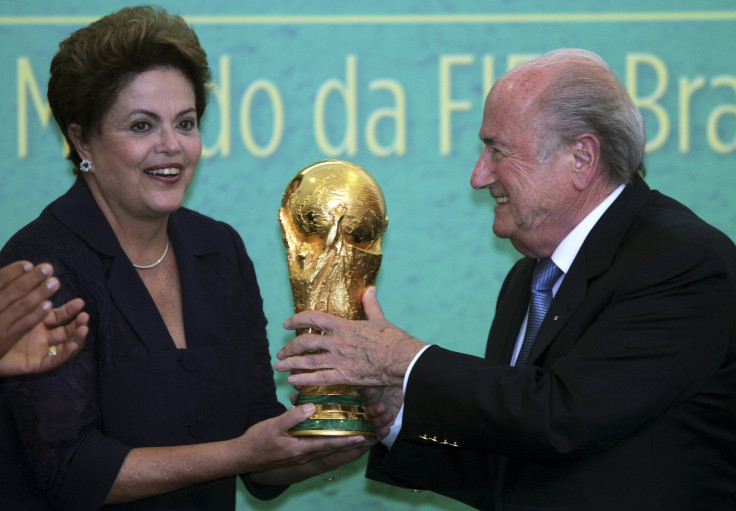 Amid countrywide protests against bad governance and alleged excessive spending on hosting the 2014 World Cup, which begins in Sao Paulo on Thursday, Brazil's President Dilma Rousseff argued that the month-long sporting event would help the nation's future and appealed to citizens to support the tournament.
Rejecting criticism of overspending on the World Cup and widespread skepticism that the country is not prepared to host the sporting extravaganza, Rousseff said in a nationally televised address on Tuesday that the country is ready for the event and claimed that it would eventually help boost Brazil's infrastructure and economy.
"The result and final celebration are worth the effort," Rousseff said, defending the $11 billion expenditure on the World Cup. "Brazil overcame the main obstacles and is prepared for the Cup, on and off the field."
Rousseff, who has reportedly lost the support of voters ahead of Brazil's presidential elections in October, played down fears of power failures during the tournament and said that the country is prepared to provide enough accommodation and modern transport facilities to the thousands of tourists who are expected to descend on the South American nation during the event, Bloomberg reported.
"I'm certain that in the 12 host cities, visitors are going to mix with a happy, generous and hospitable people, and be impressed by a nation full of natural beauty and which fights each day to become more equal," Rousseff said in her address to the nation, according to Associated Press.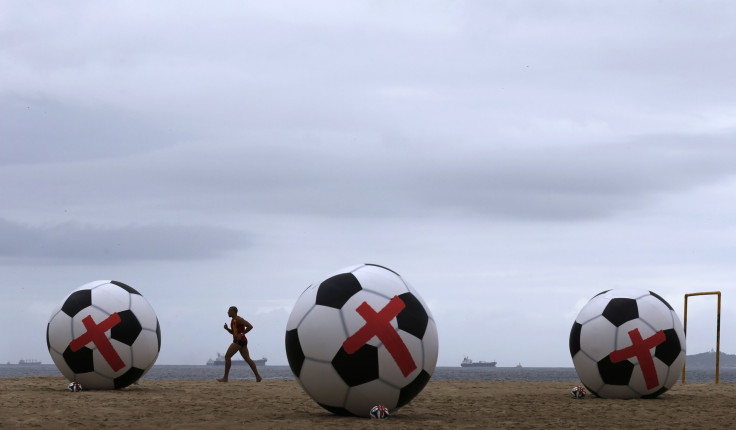 Over the past year, Brazil has seen many protests against the government's spending priorities as problems such as widespread corruption and a lack of adequate public services in health, education, security and transport persist throughout the country.
A Pew Research survey released last week showed that nearly 60 percent of Brazilians are against their country's decision to host the soccer World Cup arguing that it diverts money from public services. To build and renovate stadiums for the games, Brazil spent nearly $3.6 billion, which is almost four times the amount the government proposed in 2007 to spend on hosting the event, Bloomberg reported, citing the survey.
However, Rousseff defended the expenditure on the stadiums claiming that they could be used as venues for sporting events and shows even after the World Cup ends.
"The Cup doesn't just represent spending, but also brings with it benefits for the country," Rousseff said on national television, according to Bloomberg. "It injects billions of reais into the economy. It creates jobs."
© Copyright IBTimes 2023. All rights reserved.