Brazil Recession Means Blue Christmas For Vendors In Paraguay Border Town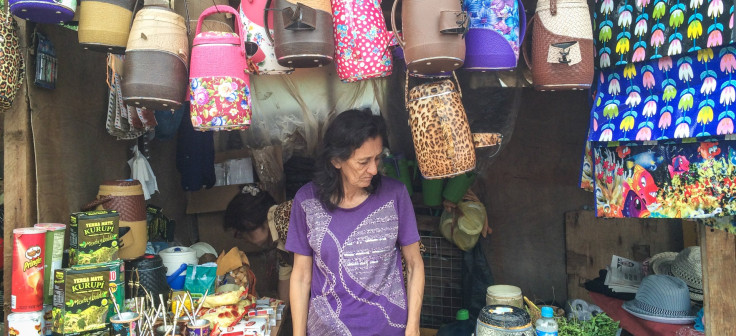 CIUDAD DEL ESTE, Paraguay -- A 28-year-old vendor named Ever is slouched against his rack of shrink-wrapped Adidas and Nike sneakers. Sales are abysmal, he says, standing under a tented corridor, one of many shopping venues in this sprawling border town. Other vendors sit idly at makeshift booths of T-shirts, toys, perfume bottles and smartphone accessories. At indoor kiosks and nearby department stores, statues of Santa Claus and glittering elves greet a tiny trickle of customers.
In better years, droves of Brazilians streamed across the Paraná River into Ciudad del Este to purchase billions of dollars' worth of electronics and consumer goods. Paraguay's relatively low import tariffs and weak enforcement of customs duties -- not to mention a flourishing black market -- make the border zone an attractive stop for Brazilian business owners, bulk buyers and average families.
But with Brazil's economy slipping further into recession, fewer Brazilians are making the trek this year. Ever, who declined to give his full name because of the informal nature of his business, says 2015 was his worst in 10 years of selling shoes and apparel on the street. "I'm hoping things will pick up in December for Christmas," he says.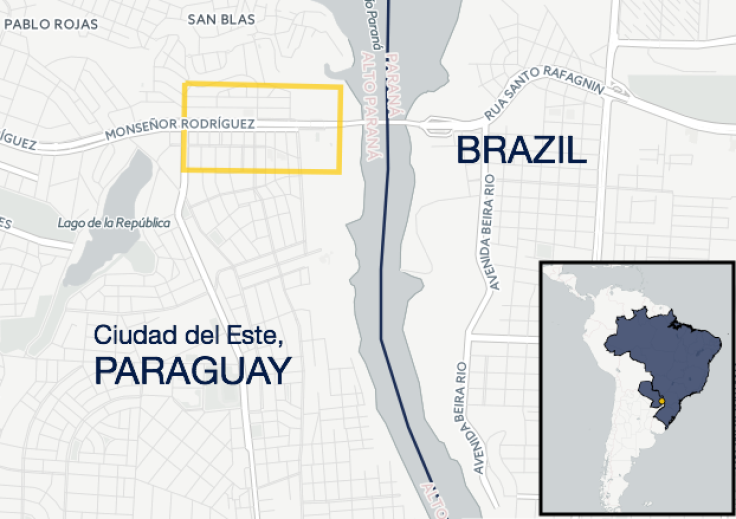 Brazil's economy shrank 1.7 percent in the July-to-September quarter -- the third consecutive period of economic contraction for Latin America's largest economy, the national statistics institute reported Dec. 1. Rising unemployment, double-digit inflation and higher household debt are together draining consumer confidence and curbing family spending. Economists say they expect Brazil to shrink by 3 to 4 percent in the fourth quarter, landing the country in its worst recession since 1990.
"Brazil has been in a state of complete paralysis. Nothing is happening in the economy; everything is tanking," says Monica de Bolle, a Brazilian economist and senior fellow at the Peterson Institute for International Economics in Washington, D.C.
Brazil's fiscal fracas is compounded by the widespread corruption scandal unfurling in Brasilia, the capital city. An investigation into a multimillion-dollar kickback scheme at the state-run oil company Petrobras has ensnared dozens of business executives and politicians -- including members of President Dilma Rousseff's Workers' Party -- leaving the capital in political gridlock. On Dec. 2, the speaker of Brazil's lower house of Congress launched a bid to impeach Rousseff, who was chairwoman of Petrobras during many of the years the alleged corruption took place.
Brazil's GDP Growth | FindTheData
"The government hasn't been able to advance any of the broader fiscal measures it needs," says Felipe Monteiro, an assistant professor of strategy at French business school Insead who is from Brazil. "The perfect storm on the economic front is being aggravated by the political situation."
Amid all this chaos, Brazil's currency has plummeted against the U.S. dollar. The real in September sank to as low as 4.0665 per dollar -- its lowest intraday trading level since the currency was introduced in 1994 -- after Standard & Poor's cut Brazil's credit rating to junk status earlier that month, Bloomberg reported. The real has since recovered slightly, to 3.75 reais per dollar in early December.
For the vendors in Ciudad del Este, the troubles across the border are squeezing their sales in multiple ways.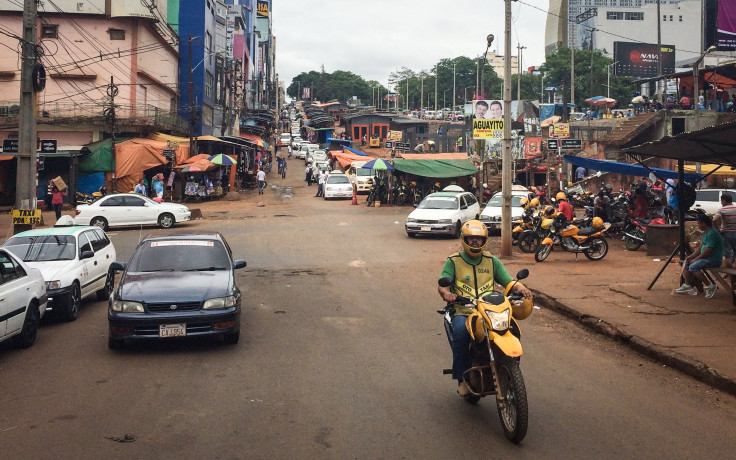 Formal and informal markets here peg their products to the U.S. dollar. (A shopper can purchase goods with greenbacks, Brazilians reais, Paraguayan guaranies, or pesos from Argentina, which also shares a border with Paraguay.) As the real slips and the dollar strengthens, buying a bootleg television or a pair of designer jeans is becoming prohibitively expensive for Brazilians.
Many visitors to Ciudad del Este also come to buy products to sell back in Brazil, in what's known as the re-export trade. Merchants in Paraguay import cigarettes, electronics, apparel and other consumer goods at low rates from the United States, Europe and China, then sell the items in bulk to Brazilian merchants, who would otherwise pay steep tariffs to import the goods in Brazil. The resellers either legally haul or illegally smuggle billions of dollars in goods across Brazil to urban centers like Rio de Janeiro or São Paulo. But with household spending down and consumer confidence sinking, there's less demand for these re-exported products, and thus little incentive to shop large in Ciudad del Este.
"All those factors are compounding," Monteiro says. Ciudad del Este's slumping sales "are a reflection of all those things going on at the same time."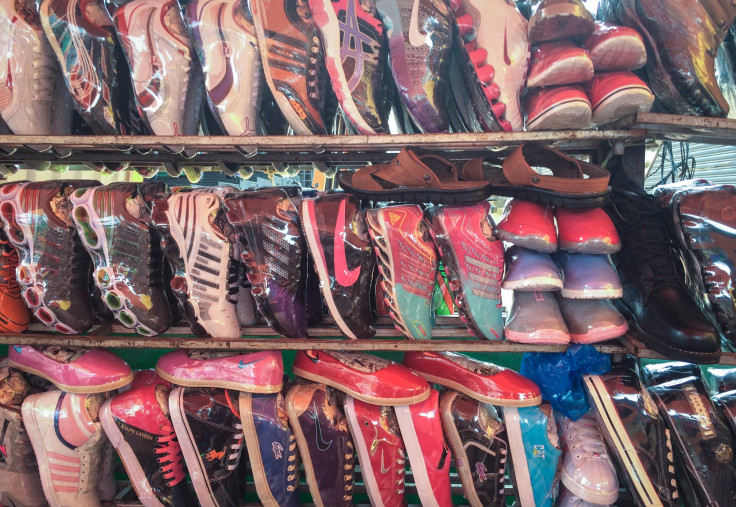 Vendors like Ever aren't the only Paraguayans feeling the pinch of Brazil's recession. Motorcycle taxi drivers say they too are whiling away the hours in Ciudad del Este, waiting for Brazilian shoppers to return. The motorcycles are a common way to cross the Brazil-Paraguay border; the drivers often aren't stopped at the immigration or customs checks, especially if their passengers carry only a handful of purchases.
Two drivers, Marco, 49, and Teodoro, 35, say they used to spend all day zipping back and forth across the border. Wearing black vests with green reflective strips, they lean on the seats of their yellow two-wheelers. Teodoro gestures toward the other drivers lounging under a taxi stand to illustrate how business is going. "Look how it is. Nobody's coming to buy anything," he says.
"Business is about 50 percent lower than what it was," Marco adds. "Two years ago, it was much better."
With little optimism on the horizon for Brazil, economists say they expect the crunch could persist into the next Christmas season. "Household consumption has been falling consistently [in Brazil]," de Bolle says, "and I expect that to continue into 2016."
FOR FREE to continue reading
✔️ Unlock the full content of International Business Times UK for free
offer available for a limited time only
✔️ Easily manage your Newsletters subscriptions and save your favourite articles
✔️ No payment method required
Already have an account?
Log in
© Copyright IBTimes 2023. All rights reserved.