For Brazil, What's The Right Higher Education Equation?
Column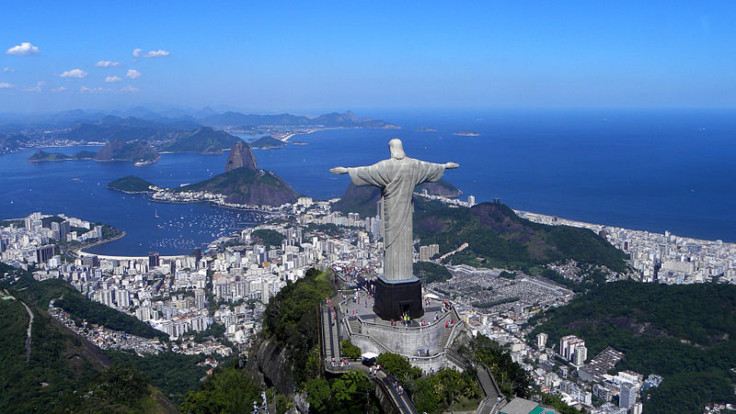 In Brazil, the recent street demonstrations did little to mar Brazilians' excitement surrounding the Confederations Cup of soccer and the celebrations that followed Brazil's convincing victory in its final match against Spain on June 30.
Brazilians Want More Investment In Public Services
The street protests did have the effect of raising awareness about Brazil's unfinished social and economic agenda at home. In response to the government's rising spending on megaprojects associated with next year's World Cup of soccer and the Olympic Games of 2016, Brazil's growing middle class has been calling for more responsive government, better service delivery and more investment in infrastructure. The challenge posed by these protests also creates new opportunities to bring about change to address these issues.
One of the most important conversations being had by Brazilians is one that surrounds access to education. At the primary and secondary school levels, educational quality remains low by global standards. Too few Brazilians entering school attain the necessary skills to be able to earn a reasonable living or to pursue post-secondary education. Brazil ranked second from the bottom in the Global Index of Cognitive Skills and Educational Attainment, a recent 2012 global study of 39 countries plus Hong Kong, carried out by the The Economist Intelligence Unit.
Higher Education: Access Is The Issue
In the sphere of higher education, there also exist challenges surrounding accessibility. According to a 2012 article in The Economist, only 11 percent of the Brazilian population has a post-secondary qualification, as compared to approximately 40 percent of Americans. It is true that a number of Brazil's public universities are competitive globally. Some of the best institutions are located in the industrialized state of Sao Paulo, including the University of Campinas and the University of Sao Paulo – two of only three South American universities to make the 2012-13 Times Higher Education World University Ranking list of the top 400 universities. Though, it is also true that access is often skewed towards wealthier Brazilian students, since these students tend to pursue private school education which gives them an advantage on competitive entrance examinations.
One consequence has been the expansion of private higher education options in Brazil. While private universities affiliated with the Catholic Church date back to the 1600s, they have, particularly since the 1990s, made significant strides in strengthening curricula and becoming more engaged at home and internationally. PUC-Rio, a Jesuit-affiliated university, has become one of the most internationally recognized institutions of higher education in Brazil. Mackenzie Presbyterian University, founded by an American attorney at the end of the 19th century, is another private not-for-profit institution that enjoys a strong reputation abroad. Additionally, Brazil has one of the world's most important academic think tanks, Fundacao Getulio Vargas (FGV), which trains public and private sector managers, and also engages in world-class policy research, often in collaboration with some of the world's top universities.
Another encouraging development in recent years in higher education has been the expansion of government academic program initiatives. The most notable government program established recently has been the 'Science without Borders' program, which in 2011 began offering scholarships to tens of thousands of Brazilian students to permit them to get science and engineering-related training outside of Brazil.
For-Profit Higher Education
A further phenomenon in this sector, though not wholly uncontroversial, has been the recent rise of the for-profit sector as a response to the pent-up demand for access to higher education. Following the passage of legislation by the Brazilian government in the mid-1990s, which aimed to open up higher education, the for-profit sector has grown substantially and filled the gap in terms of access to higher education. Kroton Internacional, a for-profit educational group, just announced in April 2013 that it will merge with Anhanguera, a rival company, which would create the largest educational group in the world with over one million students. The next largest educational group is Estacio University with over 350,000 students. Other groups, including DeVry, have also entered the sector. This growing segment of the higher education market has offered Brazilians additional alternatives to public and not-for-profit private universities.
Another area that is set to develop further is online learning, which still faces hurdles, including the slow process of gaining official sanctioning for new distance learning course offerings, and the challenge of building institutional capacity for better delivery of technology-based courses. However, given the sheer size of Brazil, expanding online learning will prove to be critical to the Brazilian government's education strategy as it seeks to increase access to higher education. Dr. Susane Garrido, President of Estacio University's campus in Porto Alegre, and member of the Ministry of Education's academic commission on distance learning, argues that distance learning is vital to Brazil's future and must be encouraged by government. She notes that, "Without expanding distance education you cannot move higher education forward. … It needs to be allowed to develop freely."
Critical Period For Nation
Moving forward, higher education in Brazil will continue to experience both growth and change, and will ultimately allow Brazil's educational system to better reflect the country's status as a rising global economic power. Over the coming decade, Brazil will likely see continued strengthening in the quality and range of program offerings at its public, private not-for-profit, and private for-profit institutions. This will involve further internationalization of its universities and the gradual rolling out of a greater number of distance learning programs, as universities become more globally focused and engaged. The Brazilian government, the private sector, non-Brazilian partner universities in the United States and elsewhere, and non-profit organizations of various stripes will all play crucial parts in the advancement of the country's higher education system and in the expansion of the academic opportunities available to Brazilians.
Prof. David Felsen is Executive Director of International Programs in the Office of International Affairs at Saint Leo University in Florida. Felsen recently travelled to Brazil for meetings with the university's partner institutions.
FOR FREE to continue reading
✔️ Unlock the full content of International Business Times UK for free
offer available for a limited time only
✔️ Easily manage your Newsletters subscriptions and save your favourite articles
✔️ No payment method required
Already have an account?
Log in
© Copyright IBTimes 2023. All rights reserved.