Breaking The Pension Promise: Is Guaranteed Retirement Income Slipping Away For Americans?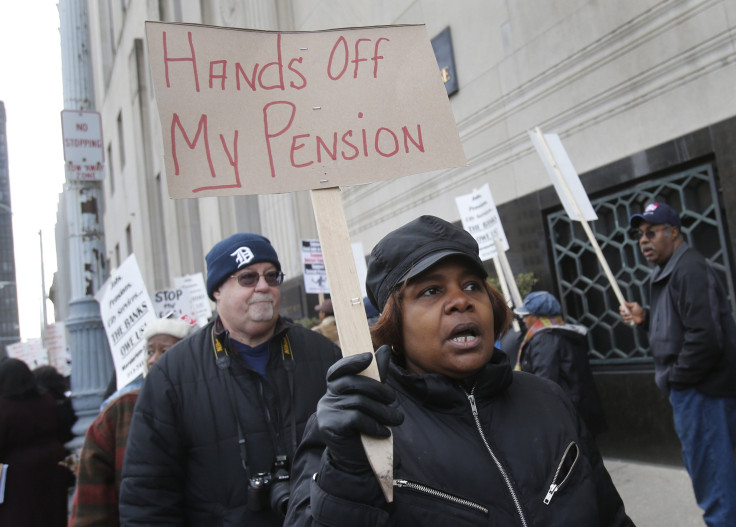 More Americans than ever are heading into retirement, but years of deregulation and two recessions since 2001 have battered many of the pension plans covering millions of people.
Now, the federal guarantor that covers retirees whose pension plans fail is warning that some of them are beyond repair, and unless Congress acts in the coming years there won't be money left to cover at least a million Americans saving for retirement through these doomed plans.
"Some multiemployer plans are deteriorating, and Pension Benefit Guarantee Corp.'s. multiemployer program is more likely than not to run out of money within the next eight years," said the report released Monday by the PBGC.
Multiemployer plans, which cover about 10 million Americans, are administered through agreements between groups of employers and the unions that represent their workers. These plans are popular among industries with multiple employers covered by one collective bargaining agreement, such as telecommunications, mining and construction. Companies get the benefit of pooled risk, resources and administrative costs while workers who switch employers get to carry their benefits and eligibility with them.
But the PBCG says about one in 10 workers covered by multiemployer plans risks getting nothing after retirement because some of these programs aren't likely to be bailed out.
The New York Times' Dealbook reported Monday that any solution from Congress isn't likely before November's midterm elections, and the solutions that have been proffered would put an end to a 40-year-old pact between the federal government and workers with pension benefits that the benefits they've already earn can never be taken away from them.
Already retirees have received renege notices.
Carol Cascio, a widow in the Bronx borough of New York City, told Dealbook in April that instead of receiving her first monthly widow's pension check of about $400 for her late husband's 33 years as a butcher and member of the United Food and Commercial Workers, she received a letter saying the benefits her husband earned were "terminated."
Part of the problem is declining union membership, which has reduced contributions to these multiemployer pension programs, such as the Teamsters' Central States funds.
Two stock market crashes since 2001 haven't helped. In 1974, Congress passed the Employee Retirement Income Security Act to ensure that all Americans who built pension benefits were protected from losing them, known as the anti-cutback provision. That provision was amended in 2005 so that some benefits, including Cascio's widow's pension, could be taken away.

But retiree pensions were spared this deregulation aimed at allowing struggling funds to preserve capital by denying benefits, something that would have been prohibited under Erisa.
© Copyright IBTimes 2023. All rights reserved.
FOLLOW MORE IBT NEWS ON THE BELOW CHANNELS