Brexit: Sinn Féin Calls For Poll On Irish Unity After Northern Ireland Votes To Remain In EU Referendum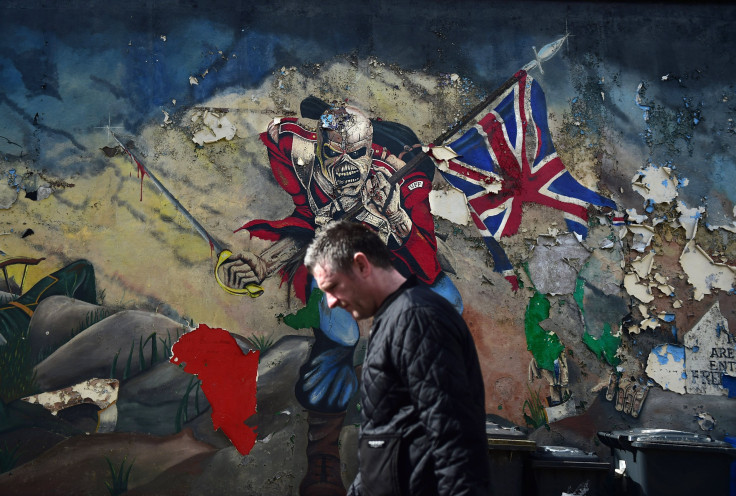 Irish republican political party Sinn Féin has demanded a poll on Irish unity after Britain voted to leave the European Union in a referendum held on June 23.
The party dedicated to the reunification of Ireland called for a vote to decide the fate of Northern Ireland where 440,437 (56 percent) people voted to remain and 349,442 (44 percent) voted to leave, in comparison to England's 12,938,698 "remain" and 14,839,408 "leave."
Of the region's 18 constituencies, 11 voted "remain" and seven voted "leave."
The party claimed the referendum will have "massive ramifications on the nature of the British state", as both Northern Ireland and Scotland voted to remain.
Declan Kearney, Sinn Féin's national chairman, said, "English votes have overturned the democratic will of Northern Ireland. This was a cross community vote in favor of remaining in the EU," television network ITV reported.
"We have a situation where the north is going to be dragged out on the tails of a vote in England," he said, according to the Independent. "That is a huge democratic deficit for our society, building on the existing democratic deficit of partition."
Reiterating his party's demand for unification, Kearney said, "We now have a situation where Brexit has become a further cost of partition, a further cost of the Union and Sinn Féin will now press our demand, our long standing demand, for a border poll."
A border poll can only be called by the region's Northern Secretary under circumstances where there is clear evidence of a public opinion swinging toward Irish unity.
The Democratic Unionist Party, the largest in the Northern Ireland Assembly, hailed Brexit, with Member of Parliament Sammy Wilson saying: "I am glad the people in Northern Ireland were not intimidated by the kind of nonsense that the Prime Minister and ex-prime ministers came off with."
"The future for Northern Ireland will be as bright as the future of the United Kingdom is going to be," Wilson reportedly added.
Northern Ireland's relations with England had been turbulent through most of its history. The Irish Republican Army led a number of armed rebellions against British governance through the 20th century. However, the Good Friday Agreement of 1998 saw direct rule of Northern Ireland being placed in the hands of locally elected government, causing a cooling of tensions.
© Copyright IBTimes 2023. All rights reserved.