EU Referendum Results Live Stream: Watch The British Brexit Vote Count Tally Revealed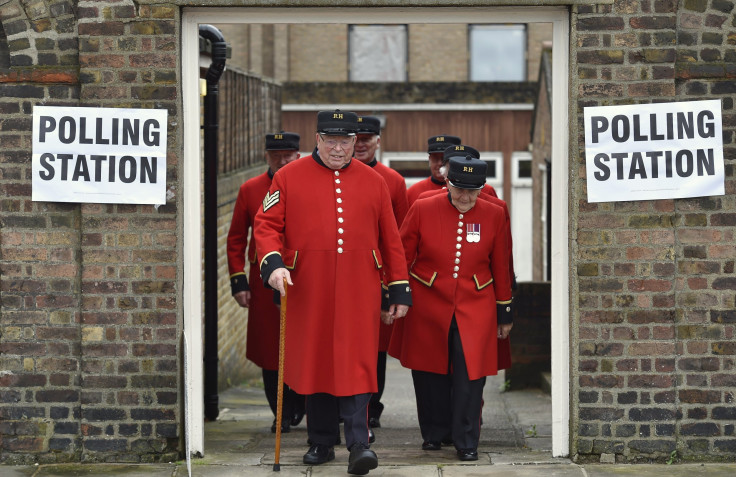 After 15 hours of voting and hours more of tabulations, the results in the British referendum on whether the country will remain in the European Union will be read at Manchester Town Hall on Friday.
You can watch a live stream of the voting results by clicking here. BBC News and ITV will also be broadcasting the event live. Election Commission Chairwoman Jenny Watson, who is also the chief counting officer for the referendum, will read out the results, which are expected around breakfast time in the U.K. Friday.
Polls opened at 7 a.m. local time and closed at 10 p.m. local time Thursday. Voters were faced with the question "Should the United Kingdom remain a member of the European Union or leave the European Union?"
Voters across the U.K. braved torrential rains and thunderstorms to cast their ballots. At least two polling stations had to be relocated due to the weather. Supporters of the "leave" and "remain" campaigns took to social media throughout the day to announce they had voted.
Approximately 45.6 million people were eligible to vote in the referendum, from commonwealth citizens living in the U.K. and residents of Gibraltar to British citizens living overseas who were registered to vote in the last 15 years.
The U.K. is divided into 382 counting areas. These areas will tally the ballots cast. Votes will be counted by hand after the polls have closed, Reuters reported. The results of the local tally counts are expected around 4 a.m. local time (11 p.m. EDT). Local totals are then funneled to 12 regions to get the overall national result of the historic referendum.
Several polls taken in the days before the vote gave the "remain" side a slight edge, but most polls were too close to call. If Britain votes to leave the EU, it would be the first country to do so. Experts estimate it could take several years for the U.K. and EU to work matters out.
© Copyright IBTimes 2023. All rights reserved.
FOLLOW MORE IBT NEWS ON THE BELOW CHANNELS