Brexit: UK Referendum On EU Membership Sparks Unease Among Chinese Investors, Threatening 'Golden Era' Of Chinese Investment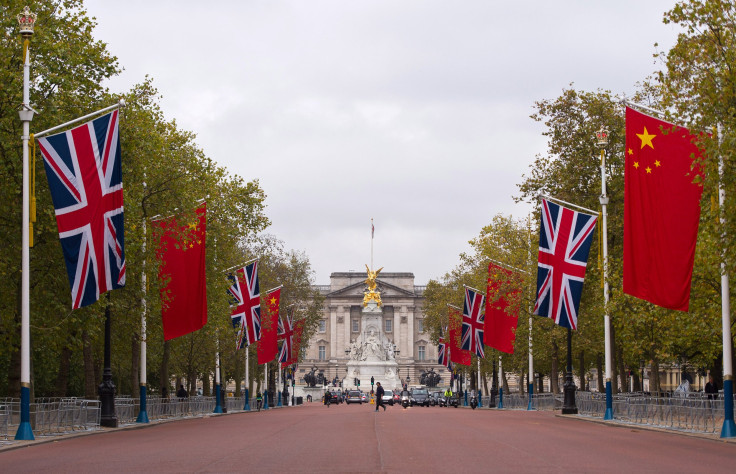 Fly into Heathrow Airport, eat a bowl of Weetabix cereal or take a sip of London's tap water and you'll be getting more than just a taste of Britain. China has a stake in all these ventures, whose ownership reflects just a sliver of the billions of dollars Chinese investors have poured into the U.K. over the past decade.
But a single word now casts a dark shadow over the deepening China-U.K. economic relationship: Brexit.
As the campaign to split Britain from the European Union has gained momentum — running neck-and-neck with the "Remain" camp in the most recent polls — Chinese investors have grown increasingly anxious over the result of the June 23 referendum.
"I have yet to find a Chinese investor who would favor a Brexit," William Franklin, founder of the China Investors Club, said. As the referendum date draws near, Chinese investors have postponed business deals in Britain and expressed reservations about the possibility of a U.K.-EU split, according to Franklin, whose firm connects small- to medium-sized businesses in the U.K. with Chinese capital.
Not only would China lose market access to half a billion consumers in Europe, Brexit would mean the loss of a crucial political ally in the EU as China pushes for a greater presence there, complicating Beijing's ongoing search for stable returns in new markets.
"A potential Brexit is a huge blow for the Chinese economy and a challenge for China's political goals," said Yu Jie, manager of the China Foresight Project at LSE Ideas, a think tank associated with the London School of Economics. "The U.K. is a springboard for Chinese investors."
As an EU member state, Britain provides access to the $16 trillion European economy. By setting up shop in London, Chinese manufacturers can get a unique foothold to sell to end users throughout Europe, according to Chad Bown, a senior fellow at the Peterson Institute for International Economics in Washington.
"If the U.K. is separated from Europe and has to pay tariffs, then all of a sudden these Chinese parts and components makers are going to be less likely to manufacture [in the U.K.]," Bown said.
Long welcoming of global trade, the British legal system allows for a streamlined way of conducting business compared with other European economic hubs like Frankfurt, Germany, and Milan. The higher costs of investing in these locales could make Chinese investors think twice about their European ventures. "It's easier for them to have one system here in London and essentially piggyback to other countries," Franklin said.
Though Chinese officials have kept their public comments on the Brexit battle to a minimum, the campaign comes at a sensitive time. China has increased its investments in the EU dramatically over the past five years, with Chinese foreign direct investment in Europe totaling nearly $23 billion in 2015 — a tenfold increase from 2010.
That stark growth came as China matured from an export-driven factory for the world into a major player in global investing. "High-income countries have been investing in each other for 100 years now," Bown said. "For China this is a relatively new phenomenon."
While Londoners might grumble over soaring rents and home prices — driven in part by massive inflows of foreign cash — investors largely greet the newfound attention from Chinese business interests and state money managers. "We are in this golden era with China," Franklin said.
Chinese President Xi Jinping aimed to solidify the relationship with Britain with a trip last October, which reportedly included talk of Brexit, which British Prime Minister David Cameron opposes.
The Chinese foreign ministry summarized Xi's remarks in a statement: "China hopes to see a prosperous Europe and a united EU, and hopes Britain, as an important member of the EU, can play an even more positive and constructive role in promoting the deepening development of China-EU ties."
But while China's top leaders have foregone the sort of public campaigning that U.S. President Barack Obama rolled out last April in a U.K. visit, Chinese business leaders have been less shy.
A potential Brexit "would not be a smart choice for the U.K.," Wang Jianlin, China's richest man, told the Sunday Times, a British newspaper. Warning that the move could spur Chinese businesses currently operating in Britain to consider relocating, Jianlin said that a break with the EU "would create more obstacles and challenges for investors."
It's not just business decisions that could be affected, however. China also leans on Britain, one of the more trade-friendly countries in the EU, to push liberalizing policies in the bloc.
In particular, Beijing is believed to be hoping that the U.K. and other governments agree to grant China legal status as a fully cooperative global trade partner. Upon joining the World Trade Organization in 2001, China was deemed a "non-market" economy, in part due to its high levels of state support for industries like steel and chemical production, a practice that Western governments say unfairly harms competitors.
That designation expires at the end of this year, by which time the EU will have to decide whether to grant so-called market economy status to China, easing its access to European markets. But the calculus of that decision hinges on the EU membership status of the U.K., widely seen as a proponent of granting China market economy status.
"They don't want to lose that ally," Jie said.
For now, however, Chinese investors are playing wait-and-see with the referendum. A vote to remain would allow China to maintain full speed on its Europe-focused investments in the U.K. A vote to leave, meanwhile, would open up a new era for Britain, as well as China.
"There's a tremendous amount of unknown if Brexit actually happens," Bown said. "The U.K. would have to reconstitute its entire trade policy again from scratch."
© Copyright IBTimes 2022. All rights reserved.
FOLLOW MORE IBT NEWS ON THE BELOW CHANNELS