Britain suspends arms exports to Bahrain, Libya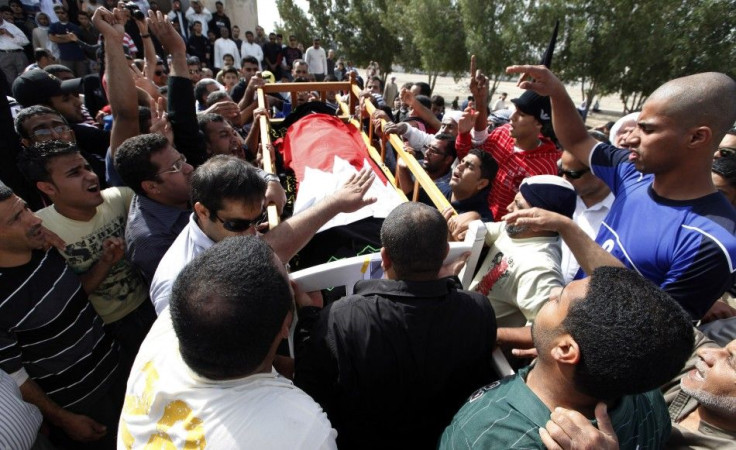 In response to the escalating violence in Bahrain and reports of the local security forces shooting protestors, the British Foreign Office has revoked 44 licenses for the export of arms to the embattled Persian Gulf kingdom.
The Foreign Office also said there was no evidence that any British-made weapons have been used against Bahraini demonstrators.
Eight similar licenses for Libya were also revoked.
As a result of the changing situation in Bahrain, we have conducted an immediate and rapid review of UK export licenses," said Foreign Office minister Alistair Burt. "This government takes extremely seriously its export control responsibilities"
Burt added that his ministry was considering the revocation of export licenses to the wider region, including Yemen.
Amnesty International had earlier urged the British government to suspend arms sales to Bahrain immediately.
The longstanding British position is clear," Burt stated. "We will not issue licenses where we judge there is a clear risk that the proposed export might provoke or prolong regional or internal conflicts, or which might be used to facilitate internal repression.
The Foreign Office has advised British citizens to avoid all but essential travel in Bahrain.
UK officials are also advising against all British nationals all but essential travel to Benghazi, Ajdabiya, Al-Bayda, Al-Marj, Derna, Ajdabiya and Tobruk in Libya.
Foreign Secretary William Hague expressed his alarm by reports of Bahraini military officers firing at protesters, but seemed pleased by a statement from King Hamad that he seeks to start dialogue with all parties.
The circumstances of what happened are not yet clear, but I call on the Bahrain authorities to avoid violence and the use of excessive force and to exercise restraint," Hague said. The right to freedom of expression and freedom of assembly must be respected. The Bahraini government should move quickly to carry out its commitments to a transparent investigation into recent events and any alleged human rights abuses. Bahrain should take further steps on reforms that meet legitimate aspirations for greater social and political freedoms.
© Copyright IBTimes 2023. All rights reserved.