British Tech Startup Challenges Nvidia As Chip-Makers Jockey For Position AI Development
KEY POINTS
U.K. startup Graphcore has completed a second round of funding as investors scramble to get onboard
Graphcore hopes to compete with Nvidia and Intel for space in the nascent market for high-end AI development chips
Despite hopeful investors, Graphcore faces a challenging environment as employees must work remotely
Graphics-chip maker Nvidia (NVDA) may find itself facing stiffer competition than expected after a U.K.-based Graphcore raised $222 million in capital investment. The startup hopes to challenge Nvidia as producers jockey for position in the fledgling market of artificial intelligence-focused chips.
Nvidia had recently announced it would attempt to buy another rival, Arm.
Graphcore has seen meteoric fundraising success both now and in its first round of funding, when it garnered around $500 million. It's total now sits at $710 million, $440 of which still remains in the bank after four years of expenditures. Graphcore's estimated worth is $2.7 billion, up $1.2 billion from its valuation two years ago.
CEO and co-founder Nigel Toon told CNBC that taking Graphcore public is "ideally what we would like to do," but "lots of water still has to flow under the bridge before we get to that point."
Both Nvidia and Graphcore are hoping to get a head start in the market of AI chips. The development and integration of artificial intelligence will require much more powerful hardware, allowing a profitable market for high-end chips to grow with it.
Cutting into Nvidia's market share may be a daunting task. Nvidia already bought out the last project from Graphcore's founders in 2011, and the move to purchase Arm could further consolidate its hold on the AI-focused chip market. That buyout is expected to be heavily scrutinized by regulators.
"We believe that Nvidia's proposed acquisition of Arm is anti-competitive," said Toon. "It risks closing-down or limiting other companies' access to leading-edge CPU processor designs which are so important across the technology world, from datacenters, to mobile, to cars and in embedded devices of every kind."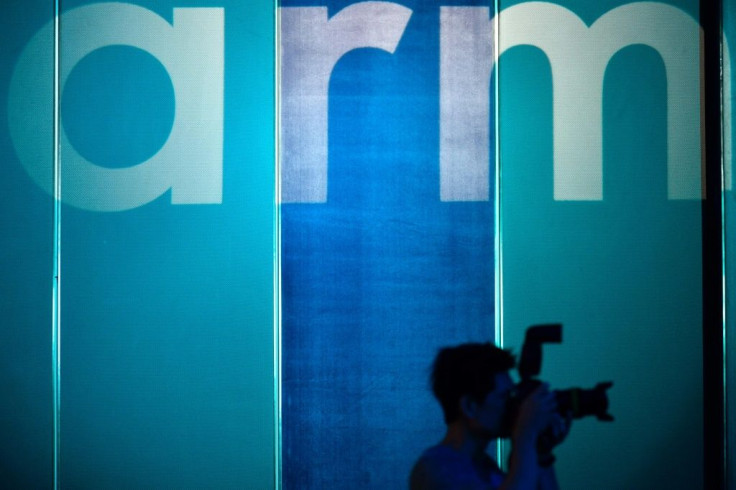 Another major competitor, Intel, may prove a softer target. Though Intel holds just over 15% of the computer chip market, it's been shaken by announcements from Apple and, more recently, Microsoft, that both computer manufacturers would switch from Intel chips to their own in-house products.
The bad news for Graphcore? Microsoft will use Arm's designs, which could further consolidate the market for Nvidia.
Graphcore has also been met with an unusually challenging environment for startups, with the pandemic forcing its 450 employees to work remotely. As with many startups, Graphcore is hemorrhaging cash, posting almost $100 million in losses in 2019. Still, it's founders aren't worried about funding, a previous investor told CNBC.
"[Graphcore] is in this position where they always have people coming at them trying to give them more money. So, they do not need funding," said Matt Miller, a partner at venture capital firm Sequoia.
Shares of Nvidia on Wednesday closed at $525.83, up $8.10, or 1.56%.
© Copyright IBTimes 2023. All rights reserved.