BSE Sensex Up by 1 Percent; Piramal Healthcare Rallies 7 Percent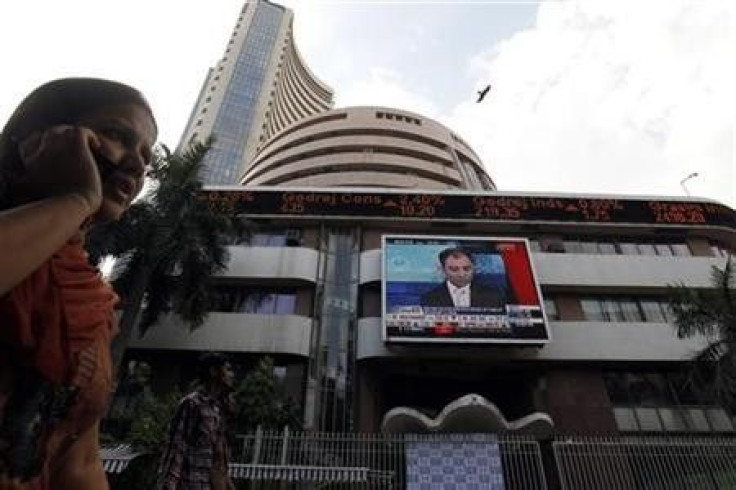 The BSE Sensex rose more than 1 percent on Monday as surprisingly robust U.S. jobs data added to investor confidence about a turnaround in the world economy and bolstered the outlook for foreign fund investments.
Improving prospects for domestic growth and rising portfolio inflows have helped the benchmark stock index post five consecutive weekly gains, the longest run in a year.
Piramal Healthcare (PIRA.NS) rallied more than 7 percent after the drugmaker said on Saturday it would buy a 5.5 percent stake in Vodafone's (VOD.L) India unit from Essar for 30 billion rupees.
The main 30-share BSE index .BSESN was up 1.17 percent at 17,812.28 by 10:59 a.m. (0529 GMT), with 29 of its components advancing.
The benchmark has gained 15 percent this year, with foreign funds pouring more than $3 billion into the market. In 2011, the index fell a quarter as foreign portfolio investors pulled out a net $500 million.
It's a liquidity-driven rally, reflecting positive sentiments globally, said Suresh Parmar, associate vice president, institutional equities at KJMC Capital Markets.
Though the outlook is positive, people are cautious at these levels. There can be some profit-taking during the day or in a couple of sessions.
Lenders led the rise with State Bank of India (SBI.NS) rallying 3.5 percent and ICICI Bank (ICBK.NS) up 1.9 percent.
Alex Mathews, head of research at Geojit BNP Paribas Financial Services, said a reprieve for a top minister in the federal coalition government in a telecoms corruption scandal helped ease worries of political uncertainty.
An Indian court dismissed a petition on Saturday accusing Home Minister Palaniappan Chidambaram of signing off on the sale of telecoms licenses at below-market prices that may have cost the government up to $36 billion in lost revenues.
The court's ruling has sent positive vibes to the market, Mathews said. However, the market is due for a correction. It has been heavily over-bought. Concerns over Greece debt also lingers.
Greece's coalition members must tell the European Union by noon on Monday (1000 GMT) whether they accept the painful terms of a new bailout worth 130 billion euros in order to avoid a disorderly default.
The 50-share NSE index .NSEI was up 1.11 percent at 5,384.55, with 44 of its components advancing.
In the broader market, there were 1,168 gainers against 230 losers on volume of 212.3 million shares.
Elsewhere in Asia, the MSCI's broadest index of Asia Pacific shares outside Japan rose 0.27 percent, while Japan's Nikkei rose 1.02 percent on the strong U.S. data.
The U.S. economy created more jobs in January than even the most optimistic forecast, adding to a sense the global economy started the year in better shape than hoped, especially with new signs of life in Europe.
STOCKS ON THE MOVE
* IL&FS Transportation Networks Ltd (ILFT.NS) rose more than 7 percent it got an 18.18 billion Indian rupees road contract from the National Highways Authority of India
* Power Finance Corporation (PWFC.NS) climbed more than 4 percent after the state-run lender to power projects reported a 68.13 percent jump in October-December profit.
MAIN TOP THREE BY VOLUME
* Unitech (UNTE.NS) on 22 million shares
* Lanco Infratech (LAIN.NS) on 9.27 million shares
* GVK Power (GVKP.NS) on 8.64 million shares
© Copyright Thomson Reuters 2023. All rights reserved.