Bucks News: Pippen Skeptical About Milwaukee NBA Title Chances, Antetokounmpo Lacks Outside Shooting
KEY POINTS
Scottie Pippen believes Giannis Antetokounmpo's perimeter game needs work
Pippen says Antetokounmpo is not ready to make "big shots with seconds on the clock" on "Da Windy City" podcast
Antetokounmpo needs to develop shot from beyond the arc
Giannis Antetokounmpo has been making big strides, and some critics feel that he may be good enough to lead the Milwaukee Bucks to another NBA title. However, former Chicago Bulls star Scottie Pippen begs to differ, pointing out that the "Greek Freak" lacks something that would be needed in crucial games.
In an interview on "Da Windy City" podcast, the 54-year-old gave his take on Antetokounmpo and singled out the lack of a perimeter game that could eventually hurt the Milwaukee Bucks at some point. Pippen said he believes that Antetokounmpo needs to work on his jump shot, especially when games are close and there are only seconds left on the clock.
"When you talk about winning a title, when you talk about playing in the NBA Finals, when you talk about making big shots with seconds on the clock and being able to take those shots with confidence, I just don't see him being ready right now for that," Pippen told host Mark Carman of the 25-year-old player.
Pippen acknowledged that Antetokounmpo is one of the brightest stars the NBA has to offer at the moment. He has been phenomenal, but without a decent perimeter shot, seeing the Bucks win an NBA title now holds low chances.
"He's still one of the best players in the game, but in terms of his outside play, he's not ready to carry them to a title," he added.
Pippen's take goes make sense. Antetokounmpo has shot only 30.6% from the three-point region before the NBA season came to a halt due to the COVID-19 pandemic, per Basketball-Reference. He does have a high field goal percentage of 62.2%, the bulk of which comes from inside plays.
But come the playoffs, opposing teams are expected to toughen up on the defensive side and make life miserable for players who operate in the paint. Hence, Antetokounmpo is likely to find the post-season wars tougher compared to the regular season.
What Antetokounmpo has achieved so far is leading the Bucks to the best record in the Eastern Conference for two years in a row. He is likely to win his second regular-season MVP award as well. But unless he can find a way to hit it from the outside, Milwaukee is likely to sputter at some point in the NBA playoffs.
This happened last year when Antetokounmpo played poorly in the Eastern Conference Final against the Toronto Raptors. Unless he adds some outside sniping, the outcome this season is likely to be the same — if not worse.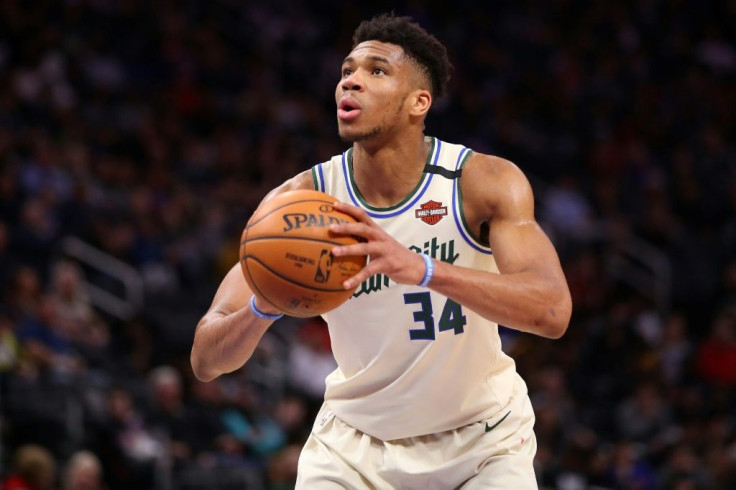 © Copyright IBTimes 2022. All rights reserved.
FOLLOW MORE IBT NEWS ON THE BELOW CHANNELS