Bülent Arinc: Women Shouldn't Laugh Out Loud In Public, Says Turkish Deputy Prime Minister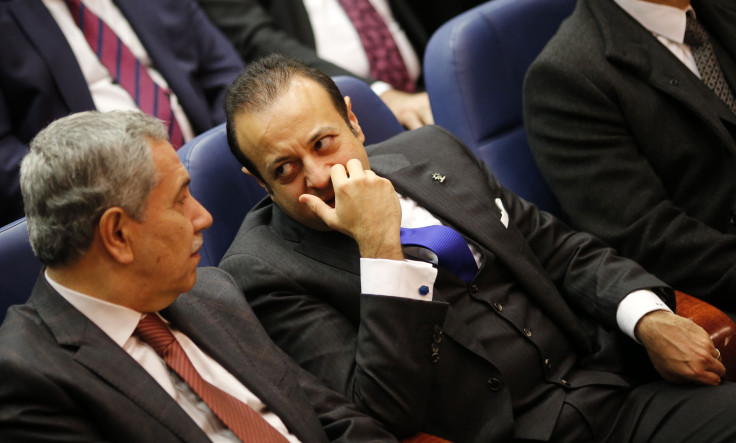 Turkey's deputy prime minister spurred outrage Tuesday for calling women who laugh out loud in public immoral. Bülent Arinc, an ally of Turkish Prime Minister Recep Tayyip Erdoğan, made the comments Monday during a speech in western Turkey to mark the end of Ramadan, the Guardian reported. He also said denounced mobile phone use in Turkey, accusing women of "spending hours on the phone to swap recipes."
"A man should be moral but women should be moral as well. They should know what is decent and what is not decent," Arinc said in Bursa, according to the paper. "She should not laugh loudly in front of all the world and should preserve her decency at all times."
Arinc's comments spread to social media Tuesday, where the remarks were denounced on Twitter.
Arinc also pretended to be a woman on her phone, saying in a mock conversation, "'Is there nothing else going on? What happened to Ayse's daughter? When's the wedding?' People should say these things face to face."
© Copyright IBTimes 2022. All rights reserved.
FOLLOW MORE IBT NEWS ON THE BELOW CHANNELS