Burkina Faso Coup Update: Interim President Michel Kafando Released From Detention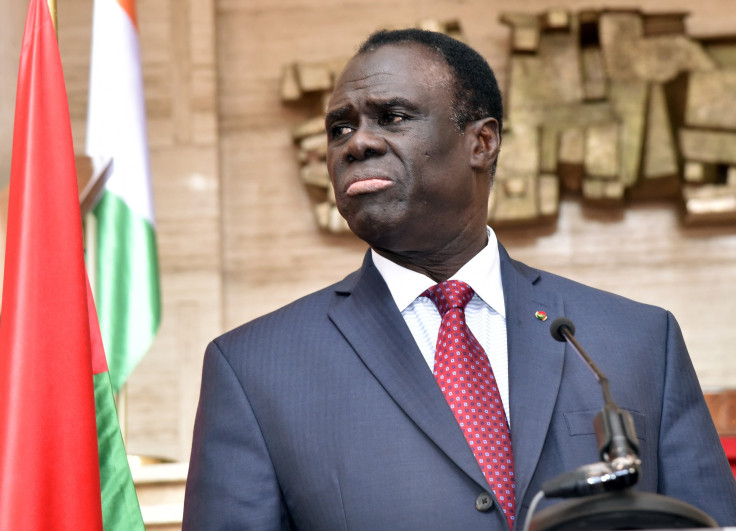 UPDATE: 1:55 p.m. EDT -- The African Union decided to suspend Burkina Faso and threatened sanctions on the junta "if kidnapped Transition Authorities are not released immediately," Agence France Presse reported. It was unclear whether the union was referring to Zida, who reportedly remained under house arrest Friday afternoon.
Original story:
The interim president of Burkina Faso has reportedly been released from detention by coup leaders. Military spokesmen told reporters Friday that they'd freed Michel Kafando and two other ousted officials "as a sign of easing tensions and in the general interest," according to Agence France-Presse. Kafando, as well as Prime Minister Isaac Zida, reportedly remains under house arrest.
Gen. Gilbert Diendere appeared on state TV Friday to verify that Kafando was in good health after spending about two days in the custody of the junta, which is largely composed of guards still loyal to former President Blaise Compaore. Compaore resigned last fall amid public opposition to his efforts to extend his 27-year rule. Kafando was appointed in his place and had set elections for Oct. 11.
Afraid of instability, the guards interrupted a Cabinet meeting Wednesday afternoon and kidnapped Kafando, Zida, Minister Augustin Loada and Minister Rene Bagoro, International Business Times previously reported. Violent protests after the coup resulted in at least three deaths.
"Our wish is to reorganize ourselves and to move towards elections soon," Diendere told AFP after taking control. "But we plan to discuss all that with the concerned actors, notably the political parties and civil society organizations, to establish a timetable that allows us to move towards presidential and parliamentary elections."
A junta spokesman, Lt. Col. Mamadou Bamba, told the New York Times Friday that the military had been in talks with officials of the European Union, the African Union and the United Nations. Representatives from other countries -- namely Senegal's President Macky Sall and Benin's President Thomas Boni Yayi -- had come to Burkina Faso to try to find a solution, the Associated Press reported. Meanwhile, countries such as the United States have condemned the coup.
© Copyright IBTimes 2023. All rights reserved.