C02 Cheating Has Hit Volkwagen's New-Car Orders, Labor Representative Says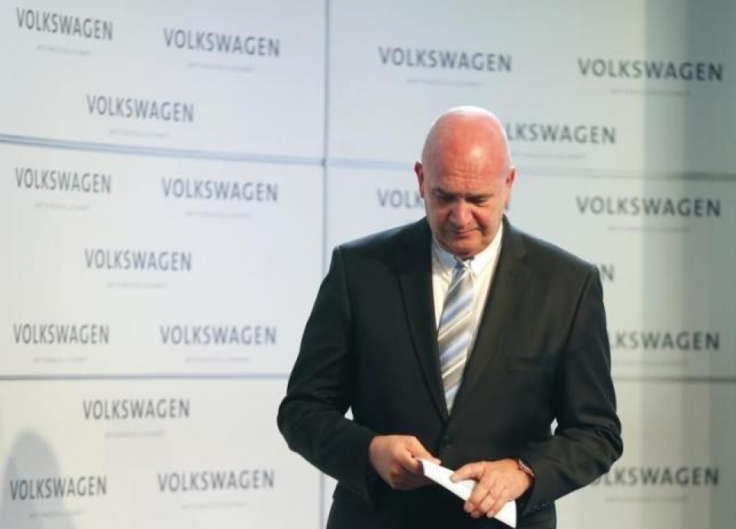 WOLFSBURG, Germany (Reuters) — Volkswagen AG is facing slowing orders for new cars, with consumers shunning purchases after the automaker admitted it understated fuel usage and carbon dioxide (CO2) emissions, VW's top labor representative said Friday. "There is caution in buying," the German company's works council chief Bernd Osterloh told reporters. "The CO2 issue has triggered a greater crisis of confidence [in VW products] than the nitrogen [emissions] issue."
VW said Nov. 3 it had manipulated the level of carbon-dioxide emissions in about 800,000 cars sold mainly in Europe and that it is expecting costs of at least 2 billion euros ($2.1 billion), including compensation payments to customers.
Two weeks later, VW said the carbon-dioxide cheating, which mainly involved diesel cars, affected more petrol-powered vehicles than previously disclosed.
The revelations about fuel economy and carbon-dioxide emissions have deepened the crisis at VW, which initially centered on software used on as many as 11 million diesel vehicles worldwide that VW admitted in September had vastly understated their actual emissions of the pollutant nitrogen oxide.
Global sales of VW Group vehicles fell 3.5 percent in October, although they edged up 0.5 percent in Germany. VW has denied reports that orders and sales have started to plunge in the wake of the carbon-dioxide admissions.
Osterloh, who also sits on the VW supervisory board's influential steering committee, said there could be risks to jobs should the decline in orders persist. "Employment is safe provided we are selling cars," he said. "If we sell no cars, it will get relatively difficult." He added, "We will have to look at incoming orders of the next days, weeks and months."
($1 = 0.9452 euros)
(Reporting by Andreas Cremer; Editing by Kirsti Knolle and Mark Potter)
© Copyright Thomson Reuters 2023. All rights reserved.