Cain Ties Romney in CBS News Poll; Perry Falls to Third Place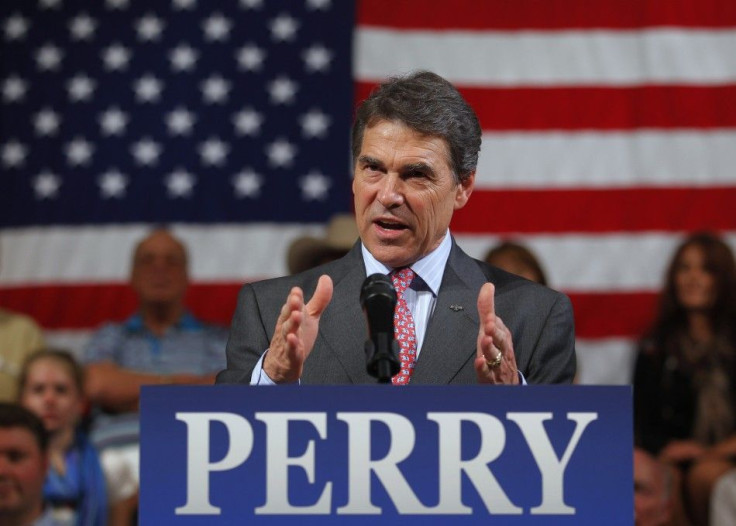 Herman Cain is tied with Mitt Romney for first place in the latest CBS News poll of Republican primary voters.
The poll shows the continuation of what has been a meteoric rise for Cain since the last debate on Sept. 22 in Orlando, Fla. He won the Florida straw poll just a few days later, and his poll numbers have skyrocketed from five percent to 17 percent over the past two weeks.
Support for Romney has remained relatively stable at 17 percent, increasing one percent from two weeks ago. But former frontrunner Rick Perry has seen a drop in popularity to rival Cain's rise. Perry's support fell from 23 percent two weeks ago to 12 percent now, putting him in third place.
The rest of the field stayed more or less steady. Newt Gingrich went from seven percent to eight, Ron Paul from five to seven, Michele Bachmann from seven to four, Rick Santorum from one to three and Jon Huntsman from one to two.
The number of Republican voters who said they were still undecided dropped slightly, from 22 percent to 18 percent.
Cain Rise: Latest Turn in 2012 GOP Race
Cain's rise is just the latest twist in what has been a highly volatile race.
This latest seismic shift came after Perry -- who led almost all polls in late August and early September, some by double-digit margins -- had several weak debate performances. What really devastated his campaign was his assertion at the Sept. 22 debate that the children of illegal immigrants should be eligible for in-state college tuition rates, and that anyone who disagreed didn't have a heart.
Only 10 percent of Republican voters in the CBS News poll said they agreed with Perry's position, and it seems clear that his remark was a major factor in his loss of support, underscoring just how tenuous leads can be when an electorate is looking for unwavering conservatism.
But there is still a lot of room for change. Of the voters who chose a candidate -- not including those who were undecided -- three-quarters said they had not decided definitively. Only 19 percent said they knew for sure who they would support.
© Copyright IBTimes 2023. All rights reserved.