Herman Cain Candidacy: No Precedent for a President Without Political Experience
ANALYSIS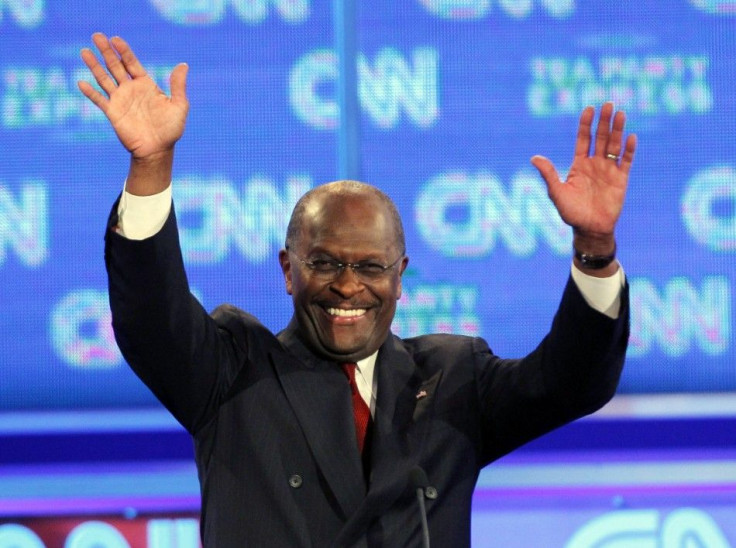 Herman Cain has soared from single digits to third place among the Republican presidential candidates. He still faces an uphill battle, but if he were to win, he would be the first president in history -- and only the second major-party candidate in history -- with no political or military experience whatsoever.
This is the third time the Georgia businessman has run for office -- he ran for president in 2000 and for the U.S. Senate in 2004 -- but he lost both times. He has never held an elected office or even an appointed political position, not even at the local level. That is nearly unprecedented.
Of the 44 presidents of the United States, only three -- Zachary Taylor, Ulysses S. Grant, and Dwight Eisenhower -- have taken office without political experience, and they all had high-level military experience to make up for it. Even George Washington, a career military officer, served in the Continental Congress.
Taylor was a major general in the Mexican-American War, Grant the commanding general of the Army at the end of the Civil War and Eisenhower the supreme commander of the Allied forces in World War II. It is no coincidence that all three of them were elected president within a few years of the wars in which they served -- their outstanding military achievements spoke louder than their lack of political experience.
Among losing candidates, only three entered the race with no political experience. Winfield Scott (1852) and Winfield Scott Hancock (1880) were both army generals. That makes Wendell Willkie (1940), a corporate lawyer, the only major-party presidential candidate in U.S. history ever to win his party's nomination with no political or military experience -- and he lost to Franklin D. Roosevelt in a landslide, 449 electoral votes to 82.
Additionally, for every form of political experience -- vice president, governor, senator, etc. -- more presidents than losing candidates have held it. Overall, winning presidential candidates have simply had more experience.
So history doesn't bode well for Herman Cain.
Cain has based his campaign on his business record: he made 400 Burger King stores in the Philadelphia area the chain's most profitable within three years, and he made Godfather's Pizza profitable as its CEO by closing more than half of the company's stores. He was also a board member of the Federal Reserve Bank of Kansas City from 1992-1994 and chairman of the board from 1995-1996, at which point he resigned to become a senior economic adviser to Bob Dole's 1996 presidential campaign.
Undoubtedly, knowing how to run a business is a valuable skill in politics. But whatever Cain says, running a country is not the same thing.
A successful president doesn't have to be a career politician, as Republican candidate Mitt Romney disparagingly says, and private-sector experience is useful -- but a candidate needs at least a modicum of political experience before he or she can claim to know how to lead the United States.
© Copyright IBTimes 2023. All rights reserved.