Cairo University Niqab Ban: Lecturers Forbidden From Wearing Face Covering At Renowned Egyptian Academic Institution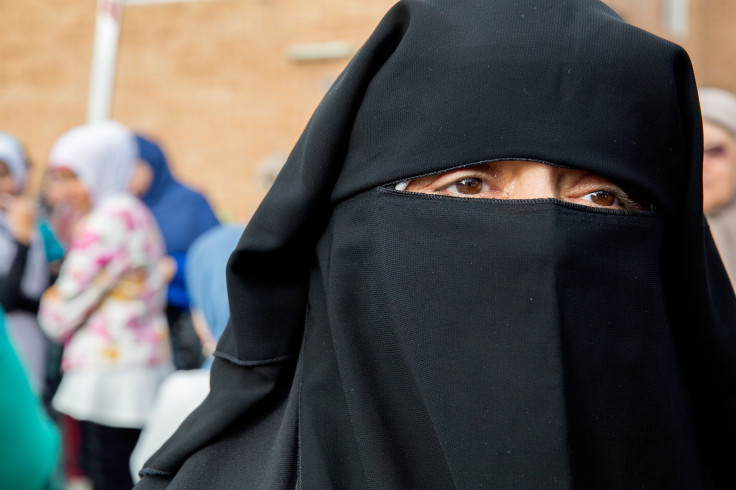 One of Egypt's oldest academic institutions has passed a rule banning lecturers and teaching assistants from covering their faces for religious reasons. Proponents of Cairo University's new rule, announced Tuesday, said it was meant to improve communication between lecturers and students, although the ban is likely to prompt a public outcry in the Muslim-majority country, Middle East Monitor reported.
The niqab, which covers most of the face, is worn by a minority of Egyptian women and is typically associated with a conservative understanding of modesty and dress. Many conservatives and rights activists have argued that wearing the face veil should be a matter of personal choice, but some religious scholars have criticized the face covering as a cultural or tribal practice and not necessarily a religious one. A majority of women in Egypt wear a headscarf, called a hijab, which does not cover the face.
In the past, the niqab has fueled intense debate at Egyptian universities. Al-Azhar University, one of the world's most renowned Islamic institutions, banned students and teachers from wearing the face covering in 2008. Mohammad Sayyid Tantawi, the school's former leading religious scholar, said the niqab had nothing to do with Islam and was a sign of extremism.
Egypt Overview | FindTheData
The ban at Cairo University likely had a political dimension, as schools have often adjusted their policies to please those in power, Ahmed Aboul Magd, director of "Our Right," a human rights association said, according to Al-Bawaba News. The current government of Abdel Fattah el-Sisi has repeatedly come under scrutiny by human rights organizations for repressing opponents with the Muslim Brotherhood and other Islamist political movements, which have often endorsed more stringent and conservative interpretations of Islam.
The face covering has come under scrutiny in several countries. France passed a law banning the niqab in 2010 and upheld that law in 2014. The central African government of Chad has also banned women from wearing the niqab, following two suicide attacks in June. The niqab is commonly worn in conservative Gulf States such as Saudi Arabia.
© Copyright IBTimes 2023. All rights reserved.