California Announces Major Water Restrictions On Farmers Amid Crippling Drought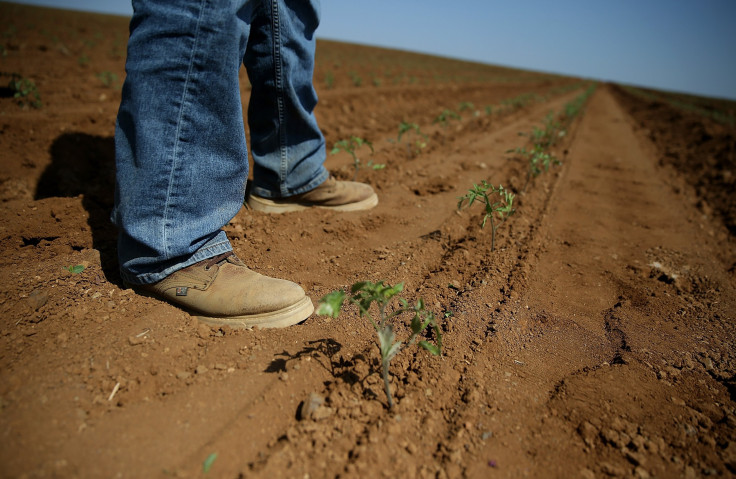 California authorities announced major water cuts to holders of some of the state's strongest water rights Friday, in the face of a four-year drought that has put unprecedented pressure on the state's water supply.
The cuts will impact 100 so-called senior water rights holders, including water districts and farmers of commodities such as almonds, pears and grapes, most of whose properties are located near the Sacramento River, the State Water Resources Control Board said in a statement, cited by Reuters.
The move is the first such restriction placed on senior water rights holders in the state since a drought in the late 1970s, the statement added.
"We are now at the point where demand in our system is outstripping supply for even the most senior water rights holders," Caren Trgovcich, chief deputy director of the water board, told the Associated Press.
The restrictions will impose limits on water use by senior rights holders for irrigation and provision of livestock, and could lead to widespread fallowing of cropland in areas that have so far been largely exempt from cutbacks, according to the New York Times.
The drought currently affecting California is believed to be the worst in 1,200 years, according to a scientific study.
With the drought now in its fourth year, some California state agencies are proposing restrictions on domestic use, which would force some families to reduce water usage by 70 percent or face a steep cost increase.
California Gov. Jerry Brown ordered a mandatory 25 percent cut in water usage by residents and businesses in April, but exempted the state's farmers from the restriction.
With agriculture being responsible for 80 percent of California's water usage, the sector was unlikely to entirely escape restrictions in the face of such a prolonged drought.
© Copyright IBTimes 2023. All rights reserved.
FOLLOW MORE IBT NEWS ON THE BELOW CHANNELS