?Call of Duty: Black Ops 2? Reaches Record Breaking Pre-Orders, Beats ?Modern Warfare 3? And First ?Black Ops?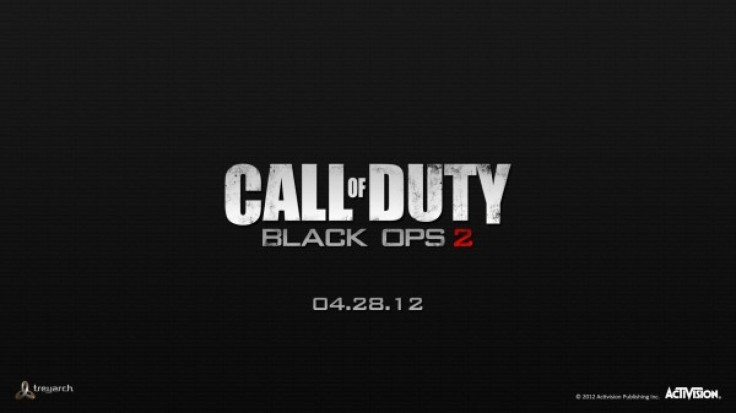 Treyarch just unveiled the first trailer for the upcoming Call of Duty: Black Ops 2, which is slated with a Nov. 13 release date. The announcement came on May 1st, and the upcoming first-person shooter is already breaking records. Amazon revealed that the pre-orders for Black Ops 2 are already three times the amount of those for the original Black Ops, according to The Market for Computer & Video Games.
Set to be one of the biggest games of the year, it's great to see so much enthusiasm and anticipation for 'Call of Duty: Black Ops 2,' Amazon UK's video games manager Graham Chambers said to MCV.
Call of Duty: Black Ops 2 boasts some heavy talent when it comes to writing the plot line. David Goyer, notably credited for his work on The Dark Knight is on board to pen the game's story. The sequel to 2010's first-person shooter will take place in 2025 war-torn Los Angeles, where a terrorist organization takes control of U.S. high-tech war machines. This combined with a Cold War feud between the United States and China and horseback ridden shootouts should make for a high-impact sequel.
Bolder and better than ever before and with everything from a futuristic storyline through to single player mode, Zombies and multiplayer, 'Black Ops 2' promises something 'Call of Duty' fans have never seen before, Chambers added.
Artwork teasing the upcoming undead shootout launched recently, enticing fans with a glimpse of what's to come. The image didn't reveal much about actual gameplay itself, but illustrates a woman holding a gun behind her head. A red backdrop gives the picture a blood-thirsty feel, with the triumphant female shooter standing atop a pile of debris. The concept art can be viewed here.
Pre-orders for Call of Duty: Black Ops 2 are also 30 percent higher than those for Modern Warfare 3 during its first day, according to IGN. Previously, the third Modern Warfare game set the record for the most pre-ordered game of all time. Modern Warfare 3 is currently among the top 20 pre-ordered items, included non-gaming sales such as books and movies.
Call of Duty: Black Ops 2 will be available for PC, PlayStation 3, and Xbox 360. Fans can pre-order the game through Activision, Steam, Amazon, Best Buy, Gamestop and Target for $59.99.
For those who haven't seen it, check out the trailer below.
© Copyright IBTimes 2023. All rights reserved.