?Call of Duty: Black Ops 2? Wii U Release Outed On LinkedIn, Zombie Mode Will ?Blow Your Mind,? Mark Lamia Says [VIDEO]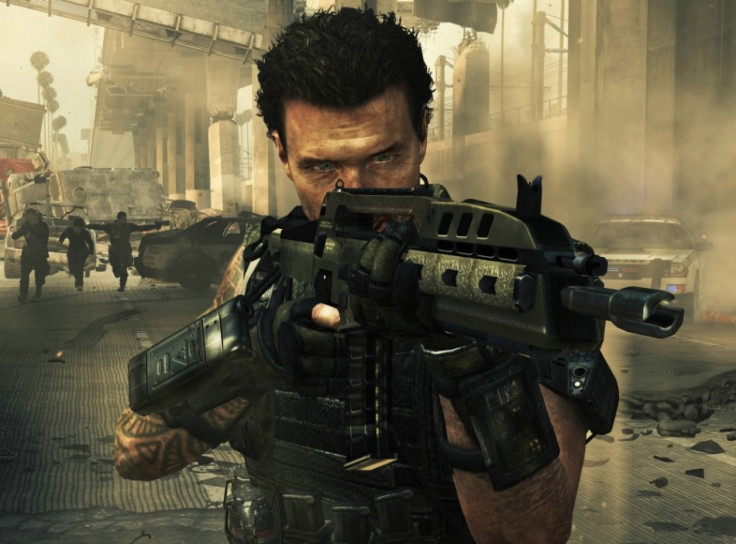 Treyarch and Activision's upcoming "Call of Duty: Black Ops 2" be may be released on the Wii U, according to a recent clue published on social networking career site LinkedIn.
The hint was spotted by IGN on Friday, when the resume of a quality assurance tester named Randall provided some information alluding to a "Black Ops 2" launch on Nintendo's next-generation console. According to the LinkedIn page, testing for "Black Ops 2" has been underway since May, and Randall's responsibilities have included the following:
"QA testing on PlayStation 3, Wii U, multiplayer testing while collaborating with team, ad hoc testing, and regression. Bug writing, research, and documentation are performed with each issue that is found."
Rumors of a "Black Ops 2" port for the Wii U are not new, but this does provide more evidence that the acclaimed military shooter will make its way to the upcoming console. Activision has yet to confirm this release on Nintendo's gaming system, and the title has not yet appeared on any previously alleged leaks of titles said to be launching for the Wii U. However, the fact that a quality assurance tester for Activision listed testing for the Wii U on his LinkedIn resume is barely short of an official confirmation from the company.
Earlier this summer, allegedly leaked scans from Nintendo Gamer magazine indicated that "Call of Duty: Black Ops 2" will be released for the Wii U before Christmas. Nintendo has yet to specify a release date for its next generation console, but has said that it will launch in the holiday season of 2012. The Wii U is believed to launch in November, but it was recently reported that the gaming system will have a delayed release date in Europe due to manufacturing issues with the GamePad controller.
In the middle of July, news surfaced that Nintendo may have created its Pro Controller, which bears striking similarities to Microsoft's Xbox controller, to appease Activision. Edge reported that the "Call of Duty" publisher reportedly refused to create the next installment in the franchise for the Wii U GamePad.
This is according to analyst for Wedbush Securities Michael Pachter, who spoke about the Wii U at the Develop Conference in Brighton last month. While speaking at this conference, he also expressed his opinion on the Wii U, saying that it "isn't going to work."
"I don't get it," he said, Edge reported. "I think that essentially this is a solution in search of a problem. I mean, somebody has an idea-'let's make the controller a tablet'-and there aren't many games that are going to take advantage of that."
He then went on to explain that Activision expressed interest in keeping its "Call of Duty" franchise on traditional controllers.
"Activision never said anything to me, but I know that [for] big games like 'Call of Duty' they said, 'No, we're not putting it on there if you don't give us a conventional controller.' So they gave in," Pachter said.
In addition to party gaming titles like "Just Dance 4," "Nintendo Land" and "Wii Fit U," Nintendo is also expected to launch major titles such as "Mass Effect 3," "Assassin's Creed 3" and "Batman: Arkham City Armored Edition." This could be an attempt to allure the "hardcore" gaming community back to Nintendo's console, and if that is the case "Call of Duty: Black Ops 2" will make sense as an addition.
Last week at Gamescom, fans got some insight as to what they can expect from the multiplayer campaign as the gameplay demo was debuted during the international gaming convention held in Germany.
But a Wii U launch isn't the only news that has recently surfaced concerning "Call of Duty: Black Ops 2." Fans have been eagerly waiting for more details on the shooter's upcoming Zombie Mode, and an interview with Treyarch's Mark Lamia may have given players just that.
According to Examiner, he didn't give too much detail, but said that the worlds will be much larger and the new strategies that players will need to incorporate will "blow your mind."
The Zombie Mode in "Call of Duty: Black Ops 2" will be referred to as "4 Z 4," Examiner reported. Lamia also revealed that a female character from a previous game will be returning, but did not say who it is. Members of the press were reportedly able to play the new Zombie Mode in "Call of Duty: Black Ops 2" at Gamescom, so there is a chance that gamers will hear more about this soon.
Check out the video below to hear more from the interview with Lamia.
© Copyright IBTimes 2023. All rights reserved.
FOLLOW MORE IBT NEWS ON THE BELOW CHANNELS