'Call of Duty: Warzone' Cheaters Are Being Hacked By Cheating Software
KEY POINTS
"Call of Duty: Warzone" has been having issues with cheaters since its launch
A new report reveals that hackers are using cheats to exploit users' computer
In March, Activision banned around 13,000 "Call of Duty: Warzone" cheaters
"Call of Duty: Warzone" is plagued by exploits and cheats with devs banning around 13,000 cheaters in March. But, unknown to these cheaters, hackers have long been hiding malware in cheating software for the game. The said malware is a hacking tool that allows attackers to take control of the cheater's device.
A new report published by Activision's security research division via VICE, details that "Call of Duty: Warzone" players are using cheats that contain hidden malware programs. The team discovered a specific cheat designed to be used "against gamers by masquerading as a cheat for Call of Duty: Warzone."
According to the report, "this particular tool is considered a dropper, a piece of malware that is used to install or deliver an additional payload, such as credential-stealing malware, on a target system or device."
The cheat in question is the CoD Dropper v0.1 advertised as a newbie-friendly dropper. While aspiring cheaters download the software in the hope of getting aimbots, speedhacks and infinite ammo, among others, the malware allows malicious actors to harvest data from the target PC. "The dropper examined in this report, "Cod Dropper v0.1," can be customized to install other, more destructive, malware onto the targets' machines," Activision further explained.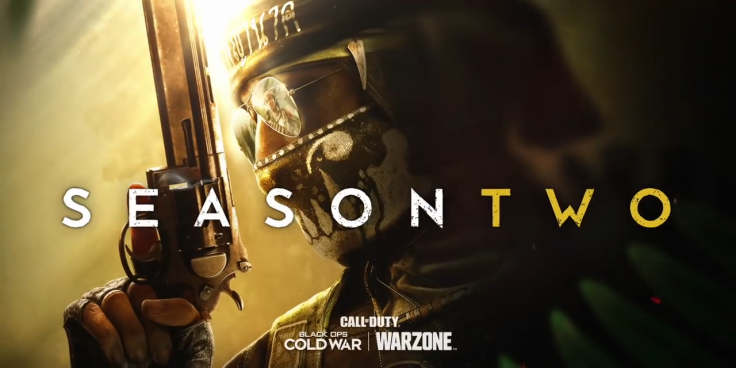 Cheats usually ask users to disable their security software or anti-virus to install the hack. However, according to Activision, this is the level of access that the malware needs to be successfully installed on the target PC. "This one relies not on sophisticated tactics but on the victim's willingness to disable several security settings on their own systems." It adds that "it is common practice when configuring a cheat program to run it with the highest system privileges."
The report concludes that while the "Call of Duty: Warzone" hack actually looks like a genuine cheat, it is malware that destroys the users' computers and steals their data. "While this method is rather simplistic, it is ultimately a social engineering technique that leverages the willingness of its target (players that want to cheat) to voluntarily lower their security protections and ignore warnings about running potentially malicious software."
Since its release, "Call of Duty: Warzone" has been fighting cheaters and exploit users. With the game recently hitting the 15 million player count mark, it is not surprising to see the number of cheaters rise.
© Copyright IBTimes 2023. All rights reserved.