'Call of Duty: Warzone' Verdansk 84' Locations And Changes
KEY POINTS
A recent event led to the destruction of the "Call of Duty: Warzone" Verdansk map
Devs now introduce a new map in the hit battle royale title
"Call of Duty: Warzone" Season 3 features the Verdansk '84 map
The Verdansk map of "Call of Duty: Warzone" was destroyed on April 21 but after a short trip through time, has returned as the 1980-esque map with a huge update. Officially called Verdansk '84, here are the new locations and changes in the new map that players of the hit battle royale title should know.
Changes Featured In Verdansk '84
Instead of the minor updates introduced in the previous seasons of "Call of Duty: Warzone," Verdansk '84 is a totally new map. While the layout and shape look the same as the old map, nearly every location, including spaces and named areas has been changed. Players would easily notice new areas in the recently launched map.
This includes the Karst Salt Mines, Military Base and the Gora Summit. The most noticeable change in the new "Call of Duty: Warzone" Season 3 Verdansk '84 map is the Grid Array. The area is expansive and loaded with metal towers that players could climb. These towers are visible almost everywhere else on the map.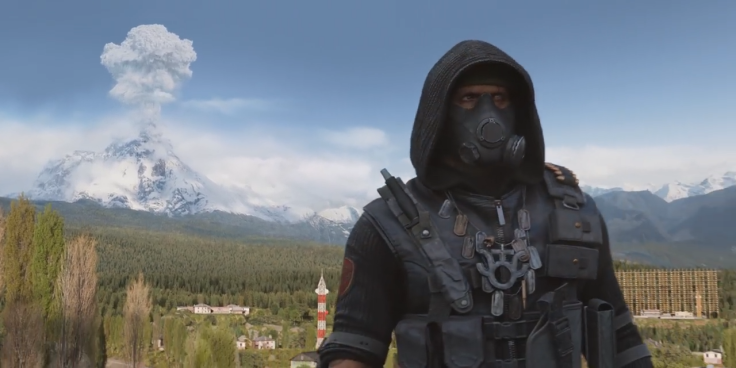 Raven Software Associate Creative Director Amos Hodge shared some tips when in this location. "On Radar Array I love carrying a launcher secondary [weapon] and taking down helicopters. It's the perfect vantage point. You can see so many helicopters up there and can lock on with your launcher at a pretty long distance. So it's a great place to clear out the helicopters. You can also get up there and [destroy] vehicles down on the ground."
Other Details
Locations like the Airport and Superstore received major revamp but they are still in their old placement on the map. It's the 1980's design that gives these places a different vibe. Also, on the new map, the Stadium is still under construction and players could still see a crane in the location.
The open dome is not available in the 1984 version, which provides players with an open-air battleground. In addition to the new areas and newly revamped locations, the latest Verdansk '84 map introduces a different look to the battle royale's arsenal. From the contemporary look that players are used to, the weapons now match the map's 1980s theme.
© Copyright IBTimes 2023. All rights reserved.