'Call of Duty: Warzone' Nuke Event: Date, Time And Location Seemingly Revealed
KEY POINTS
"Call of Duty: Warzone" Season 3 is just around the corner
Fans are hyped that the Nuke event could be coming soon
It would pave the way for a new Verdansk map
Activision might have teased about the details of he Nuke event in "Warzone"
Fans in search of clues on the specifics of the highly anticipated "Call of Duty: Warzone" Nuke event should look no further since Activision might have already revealed these details.
"Call of Duty" might have confirmed the exact time and date of the "Warzone" Nuke event in the latest tweet from the team. On the official Twitter account of the hit game franchise, it shared a brief teaser trailer that is obviously related to "Warzone."
"The end is near," the tweet says, and it includes a "Warzone" hashtag.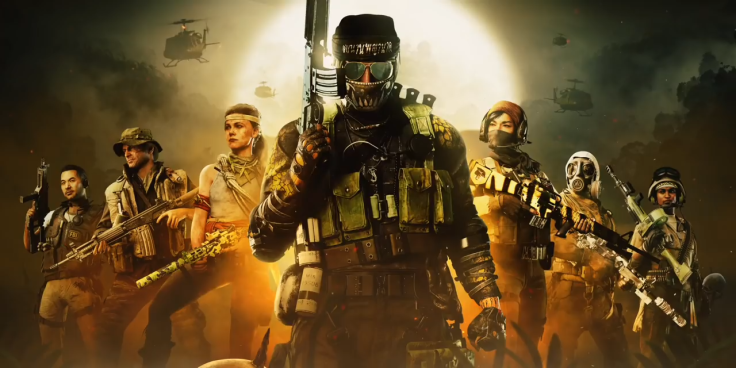 The teaser shows the Zombie symbol similar to those found in various Zombie locations in Verdansk. Additionally, it features the numbers 4.21 and the alphanumeric combination "12 PM PT." The first set of numbers, which appears in a bigger size, could be a reference to a specific date, which in this case is April 21. Meanwhile, the alphanumeric combination may refer to the exact time of the event, which is 12 p.m. PT.
As for the next Zombie location, it appears that "Call of Duty" already revealed it in its own fashion. Earlier, Activision sent merchandise to some content creators to tease them about the upcoming events in the "Warzone." Some of them received a piggy bank, which signals the undead's arrival in Verdansk's main bank.
On Twitter, content creator MerK shared the merchandise he had received from Activision. The said merchandise, which is a black helmet, has the phrase "levee a guess." It also has the phrase "Verdansk dam" on the side. Fans were quick to conclude that the rumored Verdansk dam could be the next spot where the hordes are headed.
Interestingly, the helmet also features a logo showing a skull with a gas mask, likely hinting that the dam might be the place where the nuke would be dropped. Activision may be preparing something that is connected to whatever happens to the dam. But, at this point, it is anybody's guess. Rumors have it that the Nuke event would pave the way for the introduction of a new 1980s-themed Verdansk map.
"Call of Duty: Warzone" is available on PC, Xbox One, PlayStation 4, Xbox Series X, Xbox Series S and PS5.
© Copyright IBTimes 2022. All rights reserved.
FOLLOW MORE IBT NEWS ON THE BELOW CHANNELS