Cambridge Analytica Still Hasn't Deleted Facebook Data: Report
Political data analytics firm Cambridge Analytica still has not deleted the entirety of the Facebook user data it acquired through questionable means in 2015 despite requests that it do so, Channel 4 News reported.
According to a new report from the British broadcaster, Cambridge Analytica still maintains a database of personal information and interests pertaining to 136,000 individuals located in the state of Colorado.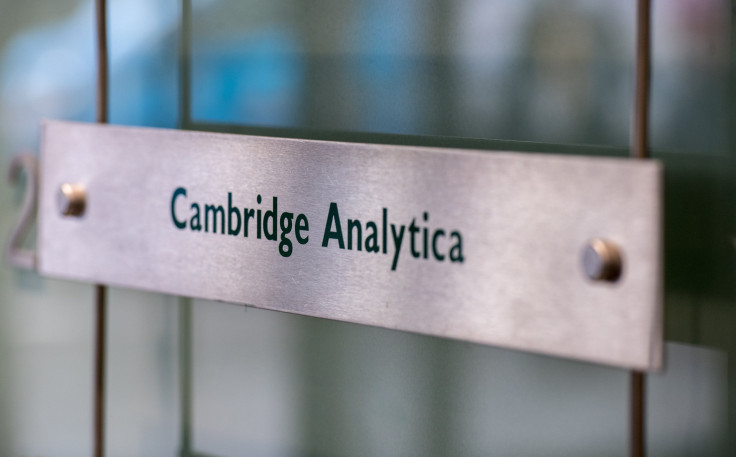 It is unclear as to why the political firm is still hanging onto the sizable chunk of data, which purportedly contains a detailed personality and psychological profile for each person. Cambridge Analytica typically uses such information for political advertising campaigns.
Cambridge Analytica, for its part, has refuted the assertion that it has maintained any of the data it acquired. "After Facebook contacted us in December 2015 we deleted all [acquired] data and took appropriate steps to ensure that any copies of the data were deleted," the company said in a statement provided to Channel 4.
"This includes our lawyers taking action in late 2014 against a number of former staff members who had stolen data and intellectual property from the company. These former staff members each signed an undertaking promising that they had deleted all such material. It is untrue that we failed to take appropriate measures to ensure that GSR data were deleted," it added.
Cambridge Analytica acquired the user information of more than 50 million Facebook users by purchasing data collected by a third-party app developed by Cambridge University researcher Aleksandr Kogan. When a person would sign up for the app through Facebook, it could collect data about their friends—a practice that Facebook allowed at the time.
Facebook has since tightened its requirements for third-party apps that collect user data and requested that Cambridge Analytica delete the information it acquired from the researcher. The data firm claimed to have complied with the request, but its compliance has come into question and Facebook suspended the company's access to its platform.
Cambridge Analytica, which ran the digital operations of Donald Trump's 2016 presidential campaign, is currently under investigation from the U.K.'s Information Commissioner's Office. It has also volunteered to submit to a third-party audit to prove its compliance.
© Copyright IBTimes 2023. All rights reserved.