Can Apple iPhone 5 Beat Google Nexus 4G?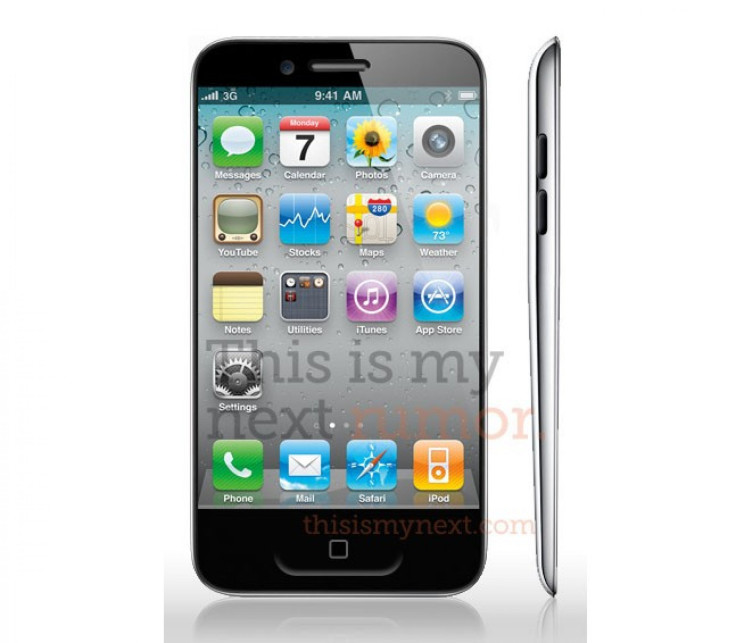 There are two devices which are getting much hype even before their release -- Apple's next generation iPhone - iPhone 5 - and Google Nexus 4G.
Google's next Nexus phone - Google Nexus 4G -- is possibly touted as an iPhone Killer. But if the rumors are true, then the Google Nexus 4G has specifications and features to effectively compete against iPhone 5.
Google Nexus 4G will be loaded with the latest Android software, Android 4.0 (Ice Cream Sandwich), and will sport an ultra-thin design, BGR reported.
The phone will have 4G LTE radio, 1GB of RAM, 1080p HD video capture and playback. The phone is also expected to have a near-field communication (NFC) chip.
In addition, Nexus 4G is speculated to include 3D features, Open GL head tracking for facial expressions and sensing. Gamers can relish by exploiting USB capabilities, enabling them to plug in external hardware devices such as an Xbox controller.
On the other hand, iPhone 5 is also not lagging behind.
Apple is said to be lining up several significant features for the iPhone 5, including integration with the anticipated iCloud and ramped up iOS.
Apple's next version of iPhone will carry A5 processor, which has been developed to compete with dual core processors coming with most Android phones, and sport an 8-megapixel camera, up from the 5-megapixel model in the iPhone 4.
Speculation on iPhone 5 specs includes an A5 processor with large end-to-end screen. If the iPhone 5 runs on the same A5 processor found in the iPad 2, floating in the 1 GHz range, then the Nexus 4G will naturally have a competitive advantage with its 1.2 or 1.5 GHz dual core processor.
In addition, Nexus 4G is expected to include 3D features, Open GL head-tracking for facial expressions and sensing. Gamers can relish by exploiting USB capabilities enabling them to plug in external hardware devices such as an Xbox controller.
Following are the features that may help iPhone 5 in countering competition against Google Nexus 4G.
4G Compatibility
Since Google Nexus works with 4G, iPhone 5 should also be compatible with 4G.
Maye Apple is waiting for major carriers to deploy their 4G network fully in all areas. AT&T reportedly has a 4G network up and running in 2011, whereas Sprint has already rolled out its next-gen network. Verizon has also deployed its 4G network.
So, it is the right time for Apple to come up with a 4G-compatible smartphone.
Worldphone
Apple should release iPhone 5 as a 'worldphone', that should be both GSM and CDMA compatible. It is conjectured that the phone will have a SIM-less design with 3-4 antennas.
Another rumor suggested that the iPhone 5 will feature a SIM card slot for other countries except US. This will allow users to insert any SIM card in iPhone when traveling abroad.
Cheaper iPhone
Apple should launch a cheaper version of iPhone to tap emerging markets, where Android phones are ruling the roost.
Market analysts also believe that Apple may be launching a low-cost iPhone along with its normal iPhone refresh to boost its presence in emerging markets.
It definitely makes sense for Apple to launch a cheaper iPhone for emerging/developing markets as those markets will be critical for Apple to boost its international presence.
Oppenheimer analyst Ittai Kidron, who has an outperform rating on Apple stock, said: The value-segment growth highlights to us the urgency for a mid-tier iPhone option. Simply put, $600 iPhone expansion opportunities are good, but the opportunities are much greater with a complementary mini-iPhone at about $300.
We believe this price-point can be met, allowing Apple to attack the midrange and extend its emerging/prepaid market reach, the analyst added.
Better Camera:
Google Nexus 4G is expected to feature an advanced 5-megapixel sensor camera that is expected to provide excellent image quality apart from delivering superior low-light performance. The phone will also have 1 megapixel front-facing camera for video calls.
Apple has really improved the camera department on its iPhone 4 by fitting a 5 megapixel camera with LED flash.
It would do a world of good if Apple's iPhone 5 sports an 8 megapixel camera. It has been reported that OmniVision has received an order from Apple for the supply of 8 MP camera sensors. DigiTimes has reported that OmniVision will supply about 90 percent of image sensors for the Apple iPhone 5.
Chip
Google Nexus 4G is to be powered by either Texas Instrument's OMAP 4460 chip or an ultra low-power 28nm Krait-based Snapdragon processor from Qualcomm running at 1.2GHz or 1.5GHz.
There is also near unanimity in gadget circles that Apple will bring its A5 chip on to the iPhone 5. Apple lists the A5 to be clocked at 1 GHz on the iPad 2's technical specifications page, though it can dynamically adjust its frequency to save battery life.
Apple should boost the speed of its A5 chip in the range of 1.2 or 1.5 GHz as compared to its current 1 GHz chip powering iPad 2.
NFC Support
Apple should fit a near-field communication (NFC) chip in iPhone 5 as Google Nexus 4G is sure to have NFC chip as part of Google Wallet strategy.
Near field communication, or NFC, allows for simplified transactions, data exchange, and connections with a touch. A smartphone or tablet with an NFC chip could make a credit card payment or serve as keycard or ID card.
NFC devices can read NFC tags on a museum or retail display to get more information or an audio or video presentation. NFC can share a contact, photo, song, application, or video or pair Bluetooth devices.
Better Battery Backup
We can expect a great battery life in iPhone 5 as Apple has a record of improving battery life with its every new product. The iPhone 4 has 40 percent more talk time than the iPhone 3GS.
There are expectations that the upcoming iPhone should improve on its battery metrics to handle its sophisticated features.
iPhone 4 offers talktime of up to 7 hours on 3G; up to 14 hours on 2G (GSM model only) and standby time of up to 300 hours. On internet usage, the device offers up to 6 hours on 3G and up to 10 hours on Wi-Fi.
Big Screen
Google Nexus 4G's display is said to be a 720p high-definition (HD) monster-sized screen, presumably between 4.5 and 5 inches, and it won't have physical Android menu buttons below the screen anymore as everything will be software-based. So, Google will be testing its voice command features in its new smartphone.
Apple should increase its screen size to compete with Android smartphones, probably going for a 4-inch screen. iPhone 4 has a 3.5-inch screen.
However, Apple should not compromise on the weight of the phone or its battery life.
More Carriers
Apple should release iPhone to more carriers in the U.S.
When iPhone 4 was launched at AT&T, it faced several complaints of dropped calls and network outage, especially in New York and San Francisco. However, when Verizon began carrying iPhone, there are not many issues with the network.
If both AT&T and Verizon carry iPhone 5 simultaneously, it's also possible that the migration of some AT&T iPhone customers to Verizon will free some of the AT&T's network.
There were also reports that the next iPhone may also come to Sprint.
© Copyright IBTimes 2023. All rights reserved.