Can France's Business-Class-Only Airline La Compagnie Win Over Trans-Atlantic Fliers?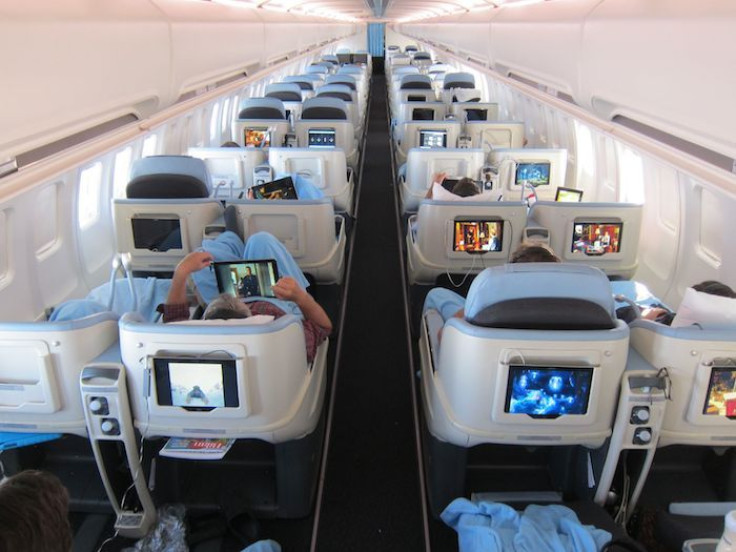 The route between London and New York is the busiest intercontinental connection in the world, full of business travelers ferrying between the two financial capitals. Now, a new player wants a slice of the trans-Atlantic action, but it may find the market is too dominated by legacy airlines.
France's new all-business-class airline La Compagnie announced Tuesday that it is doubling its current one-plane fleet and launching a London to Newark route starting in April. The airline will operate the service four times week between Newark Liberty International Airport and London Luton Airport, eventually expanding to six weekly flights in June.
The new endeavor raises questions about whether the startup can succeed where so many others have failed: Silverjet, Eos Airlines and MAXjet are three single-cabin premium airlines that tried to capture the trans-Atlantic market over the past 10 years, and all went under after intense competition from legacy carriers such as British Airways and United Airlines. The only one that had some success is L'Avion, which was founded by La Compagnie CEO Frantz Yvelin. British Airways eventually bought L'Avion in 2008, integrating it into its OpenSkies brand.
The brainchild of Yvelin and Deputy CEO Peter Luethi, former COO of India-based Jet Airways, La Compagnie commenced its all-business-class flights between Newark and Paris in July, with the promise of premium travel at an affordable price. Indeed, fares on La Compagnie go for a fraction of the cost charged for by rival carriers: Round-trip tickets between Paris and Newark are currently selling for $1,500, while the carrier's London launch offer is priced at an astonishingly low $1,000 -- and that includes taxes and fees. Business-class tickets on legacy carriers are typically $5,000 or more.
"You had the choice before La Compagnie of two kinds of horrible pains: the physical one if you were traveling in coach class, or the financial one if you were traveling in business. We are solving the equation," Yvelin told Business Travel News in October. "With us, you can travel in a very affordable way in a high level of comfort on board. We provide true business-class service for two to three times cheaper than the other."
But analysts predict that the company faces an uphill battle for profits in the long run.
"Unfortunately, they have no chance in hell of surviving," Ben Schlappig, founder of industry blog One Mile at a Time, said. "La Compagnie will do fine while oil prices are as low as they are. But once they go up again, or the economy worsens, they won't make it. And it's even tougher to turn a profit on London flights, where $215 goes to the U.K. government -- and that's before other taxes. The numbers just don't work."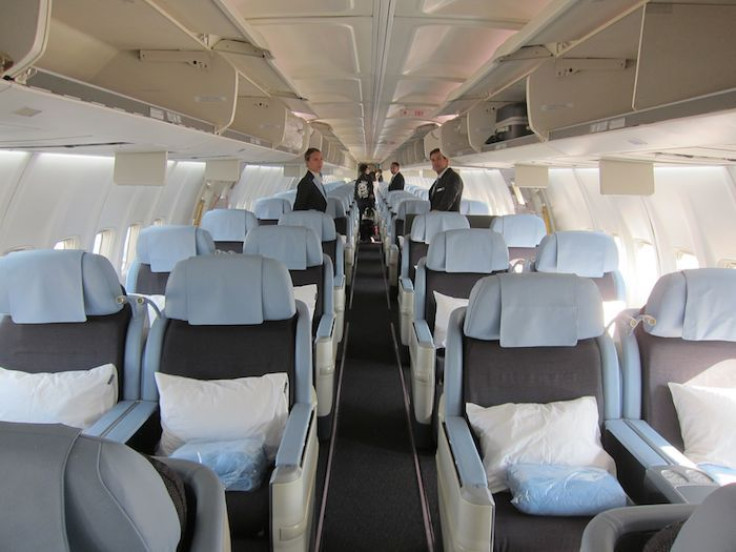 The Wall Street Journal reported that, according to the company, La Compagnie's Paris flights were about half full in the first three months of operation. Schlappig said Luethi hopes the airline will achieve an average load factor -- that is, how full its flights are -- of 80 percent.
"That load factor goal is one of their biggest flaws," Schlappig said. "Their chances of filling the last few seats is just too small."
Schlappig added that La Compagnie's entrance into the London market is a sign that the airline is struggling. Initially, the airline never planned to enter another market -- it planned to add a second plane to its Paris-Newark route. "Entering a new market shows that something is not working, so they are trying something new," he said.
Airline industry analyst Henry Harteveldt agrees. "They're putting the accent on the wrong side of their route map. When you have a French name, you should be placing your emphasis on flights from France," Harteveldt said. "London to Newark won't work out when they're up against three formidable carriers: United, British Airways and Virgin Atlantic, which each have hubs at either end."
Harteveldt expects the legacy carriers to compete aggressively by selectively lowering their own prices on a capacity-control basis -- as they did in the past when other upstarts tried to capture the market. "They may not offer lower fares on every flight every day of the week, but they're not going to let another airline come into Newark-London and just walk away with the business."
And while La Compagnie says it offers a luxury experience on its 74-seat Boeing 757s, most reviewers say that the service is just a step above economy class -- and can't compete with the business-class offerings of mainstream airlines. Seats are "angled flat" -- and don't lie completely straight as regular business-class ones do. Portable Samsung tablets replace the in-flight entertainment, there is no Wi-Fi on board, and there are just four flight attendants serving up to 74 passengers, according to Schlappig.
"Expect an angled seat and decent catering, but not much more," said Schlappig. "But the airline has stayed true to what they promised. They offer a mediocre business-class ride at fairly reasonable economy prices. There's no other company that can give you that for $1,500."
Business travelers who are accustomed to the amenities and pampering offered by legacy carriers won't find the same level of service on La Compagnie.
"It's a substandard product," Seth Miller, an industry analyst who writes at wandr.me, said. But it's ideal, he added, for leisure travelers who want to spend a little more than what they'd pay for an economy fare for an improved trans-Atlantic experience. "The standard business-class traveler is going to be hard to pull away from the operator he's already loyal to."
Ty Francis, a governance publisher at the New York Stock Exchange, is one such traveler. As a dual British and American citizen, he flies frequently between London and New York to attend conferences and visit family and friends. He's racked up more than 200 trans-Atlantic flights since 2005, mostly on Virgin Atlantic.
"I've been flying with Virgin for more than a decade," Francis, who carries the highest elite status on both Virgin and Delta, said. He's become addicted to Virgin's offerings, including its superior customer service, legendary lounges that let upper-class passengers enjoy luxury amenities like showers and other red-carpet treatment. Expedited check-in for upper-class travelers allows him to shave off at least an hour of travel time from his busy schedule.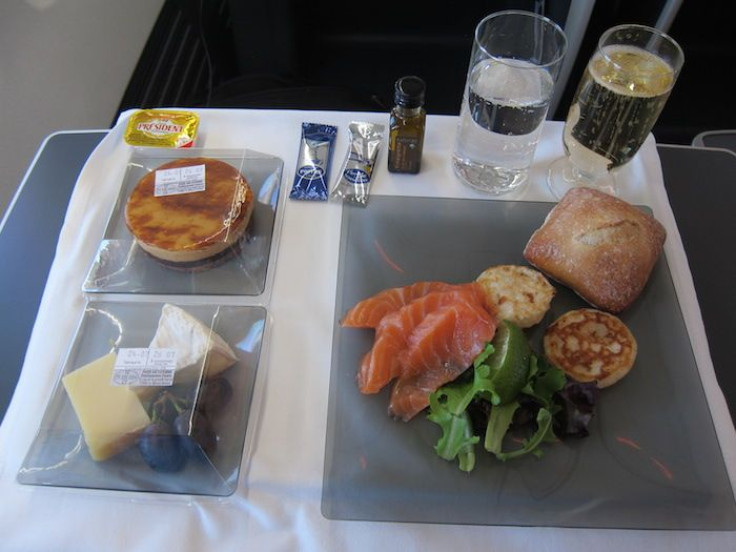 And because elite fliers earn twice the number of miles they fly on Virgin Atlantic, Francis has earned free business-class flights for himself, his wife and daughter. He even gets four global upgrades a year, so he can fly business class on an economy fare, space permitting.
Francis is unlikely to give up all that for a cheap flight on La Compagnie. He admits that a $1,500 ticket might be attractive to some fliers -- such as business travelers from smaller companies that don't have mega budgets -- but he's staying put for now.
For him to switch, Francis said, "A new airline is going to have to give me a lot more." Given the steep costs of operating an airline, La Compagnie may not be the one to do it.
FOR FREE to continue reading
✔️ Unlock the full content of International Business Times UK for free
offer available for a limited time only
✔️ Easily manage your Newsletters subscriptions and save your favourite articles
✔️ No payment method required
Already have an account?
Log in
© Copyright IBTimes 2023. All rights reserved.