Can This Software Prevent Acts of Police Brutality?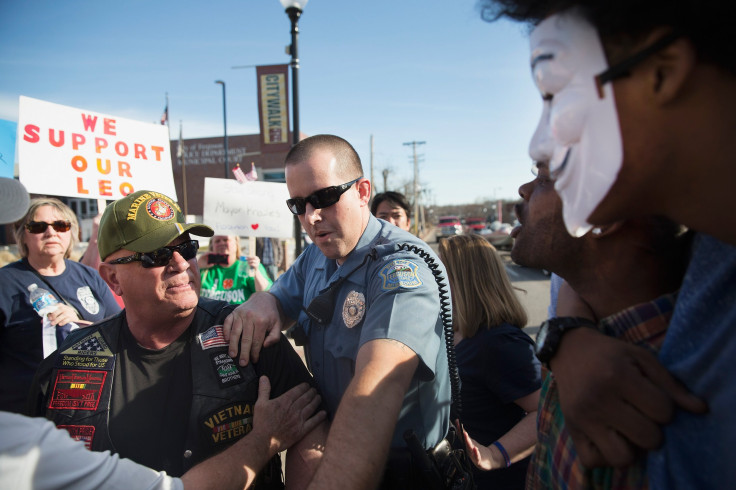 ORANGE COUNTY, California -- In the 2002 science-fiction thriller "Minority Report," Tom Cruise plays a police captain named John Anderton. Anderton's job is to predict crime. Using a giant touch-screen computer, he swipes left and right, and with a flick of his wrist, he can dispatch officers to a pinpointed location to nab would-be murderers and rapists before they act. By 2054 A.D., the year in which the movie is set, crime is all but eliminated.
The idea is pure fantasy, but what if you took that idea and flipped it around and applied it to the police. Instead of using technology to capture criminals before they commit a crime, what if software could be used by police departments to prevent acts of police brutality before they happen?
That idea is quickly becoming a reality.
On the fifth floor of the sheriff's office in Santa Ana, California, Lieutenant Christopher Corn, a 20-year veteran of the Orange County Sheriff's Department (OCSD), laughs off the comparison to Tom Cruise in "Minority Report." Corn, who wears an ivy-green uniform with a gun holstered to his hip, presides over the department's newly created software division to analyze officers' "Personal History Index," PHI for short, a sort of software tracking system for officers on the force.
"A lot of what we do, I'm not sure it would prevent, but it might identify people where it might happen," he says.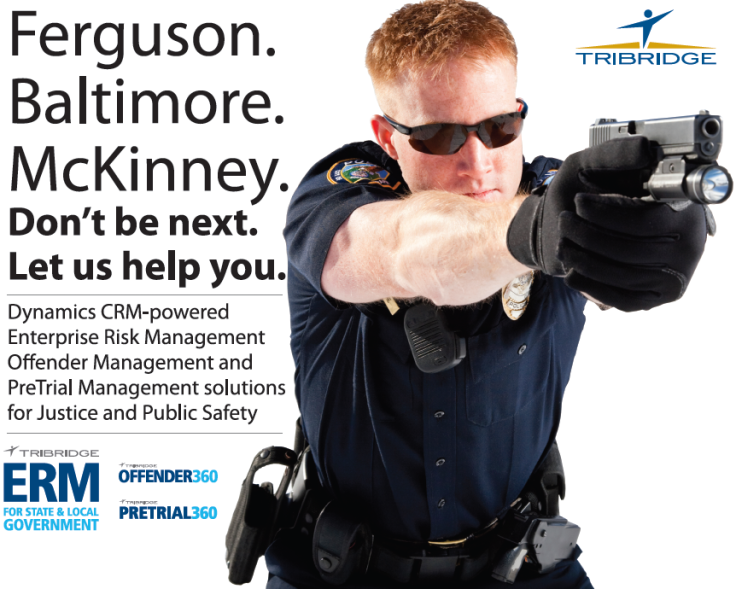 In 2012, the OCSD became the first county in the country to work with Tribridge, a Tampa, Florida-based software company. According to the Tribridge contract, the software, which cost the county $475,000, was built to create "a system to capture metrics on deputies and is intended to serve as an early warning system to a potential personnnel issue."
Specifically, the system tracks seven metrics: Commendations, complaints, use of force, risk management, workers compensation claims, traffic collisions and internal affairs cases. Though the system logs a wide variety of metrics, "use of force" complaints are perhaps the most pertinent.
The way it works is fairly simple. The PHI system is built on a series of "threshholds." If that officer racks up too many "use of forces" that cross the threshold, the software triggers an automatic notification sent to his or her supervisor, instantly alerting them that something might be wrong. It all happens in real-time, too. Once the use of force is committed, the seargent will enter the data into the system, and it's automatically logged into the officer's PHI. If the officer crosses a threshold, his superiors are instantly notified.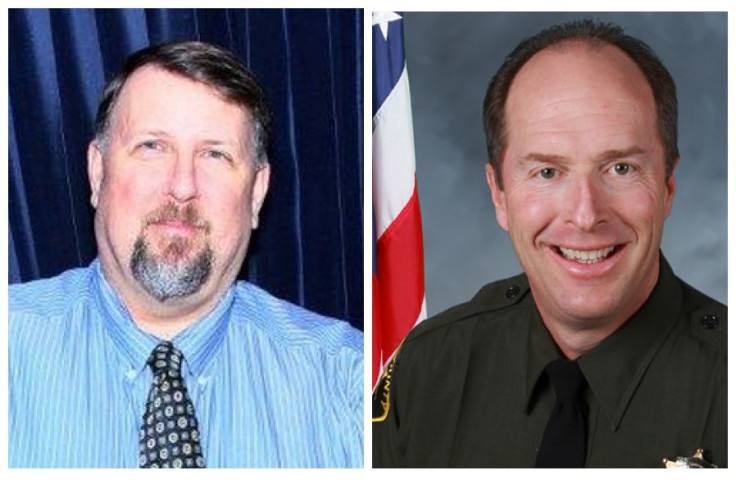 Corn declined to comment on how many uses of forces would trigger a notification, but he explained that "part of our job is using force; our administration realizes that. If you exceed what we've set as the threshold, but they're all within policy, then it's just a part of doing business and we're OK with that."
David Jamriska, an IT manager within the sheriff's department who helps administer the PHI system, added that the level at which the threshold is set depends on the officer's assignment. Officers who work in the jails, for instance, have a higher threshold for use of force. "If you're working in the booking loop [in county jail] on a Friday night, you're going to get all the drunks," he says.
The timing for such software is key. A year after the police-shooting death of Michael Brown in Ferguson, Missouri, and several other similar incidents since then, tensions have mounted between police and civilians. Protests have erupted nationwide, and headlines like "Another Day, Another Sickening New Video of Police Brutality" seem to sum up the cultural zeitgeist. The use of software and new technology -- like body-worn cameras -- has risen in the wake of many of these police-involved deaths. Even President Obama has weighed in recently, calling police brutality a "slow-rolling crisis." "We have seen too many instances of what appears to be police officers interacting with individuals, primarily African-American, often poor, in ways that raise troubling questions," Obama said in April.
National statistics on the use of excessive force are difficult to come by. The last official study, published in 2008 by the Bureau of Justice Statistics, said that an estimated 1.4 percent of civilians "had force used or threatened against them during their most recent contact" with police. The study also noted that "blacks were more likely than whites or Hispanics to experience use or threat of force." While those numbers hardly offer proof of any raging national problem, people's feelings about police, on the other hand, paint a clearer (and bleaker) picture of perception of police. A 2014 Pew Research Center poll, for instance, found that "70 percent of blacks say police departments around the country do a poor job in holding officers accountable for misconduct."
Corn, not surprisingly, toes a fine line when speaking about the employee tracking system. On the one hand, the idea of the system can be interpreted as a "Big Brother" of sorts, and that may chafe with employees. "I don't want to say we're keeping an eye our people," he says, "but we're getting the big snapshot of not only the individual but also the department, on how we're all doing."
On the other hand, Corn recognizes if any one of the 4,500 officers in the squad is racking up too many use of force complaints from civilians, the software helps alert supervisors to a troubled officer. The supervisors, in turn, can prevent that officer from "going down a bad path," says Corn, by discplining the officer or moving them to another assignment.
Software, of course, cannot solve this deeply entrenched national issue. But according to Lt. Corn, the technology can offer a starting point to develop more effective -- and safer -- policing. "No one can tell the future, but we can guess [which officers are at risk]," he says. With this software, he adds, "We can kind of predict."
Crossing 'Use of Force' Thresholds
At a recent sheriffs conference in Baltimore, Tribridge advertised the system with a banner that read: "Ferguson. Baltimore. McKinney. Don't be next. Let us help you."
Lt. Corn bristled at the marketing ploy, which isn't too surprising. Tribridge, founded in 1998, isn't particularly used to dealing with police. The company's core focus is "business applications and cloud solutions."
Josh Jaquish, a vice president in charge of the Tribridge's public sector division, admits the company's marketing tactics are a bit over-the-top.
"When there's bold statements out there that, 'Hey, we can prevent Ferguson,' that's a little bit arrogant," he says. "What we really mean is, 'No one is going to prevent an officer from doing what he's going to do or not do, but what we can do is put all this information in one place, so when I see an officer that's received five different complaints for use of force... What am I really doing about it? Am I giving them counseling? Am I investigating it? Am I doing anything to mitigate the risk?"
Jaquish says the rollout with the OC police department was a success; in May 2015, the company began offering the service nationwide. "We have now signed additional customers, who are in the implementation-deployment phase," he said, declining to offer which departments have signed up.
Preventing Lawsuits
There's a good business case for the software too. Every year, police departments across the country pay hundreds of millions of dollars in civil lawsuits brought against cops who used excessive force on civilians. The family of Eric Garner, for instance, recently received a settlement of $5.6 million from the City of New York.
Though this software isn't cheap -- nearly half a million dollars in the case of Orange County--experts say it's likely worth the expense if it can prevent even one lawsuit like this. "You have a small group of people that account for a large amount of your problems," says Darrel Stephens, the former police chief Charlotte-Mecklenburg in North Carolina. "Setting up systems before they get to be a huge problem is something that is kind of common sense."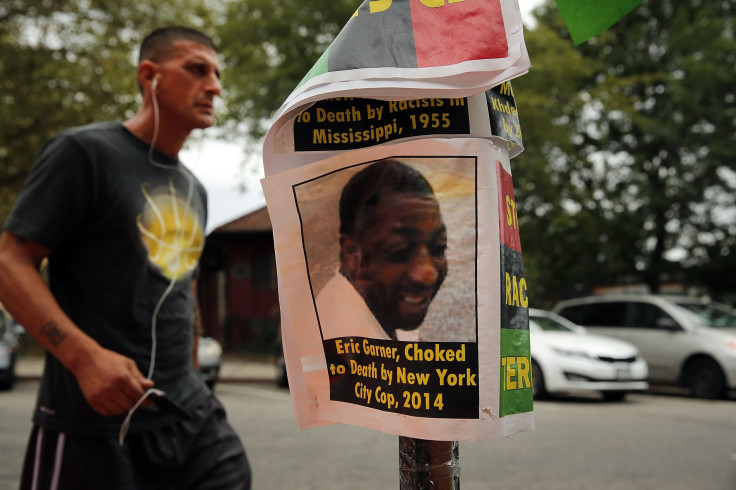 Stephens is now the executive director of the Major Cities Chiefs Association, a professional organization of police executives around the country. But back in 2003, when he was still a police chief, Stephens says his department used a similar, albeit more rudimentary, software tracking system.
"It's a helpful tool," he says. "It helps you recognize potential problems, not just with misconduct. I'd be surprised if, in the future, every department isn't using something like this. If they're paying attention, then certainly they will."
Skeptics Abound
Of course, not everyone thinks this technology offers a permanent, easy fix. In some ways, it's just a Band-Aid. Dr. Laurence Miller, a forensic psychologist and law enforcement educator in Florida who has studied the psychology of officers engaged in "deadly-force encounters," says technology like this is a nice idea--but ultimately might not be very effective.
"All you're talking about is a software that comes up with a risk prediction," he says. "OK, let's say that officer A is much higher risk for absuive force than officer B. Then what do we do? What happens if an officer is involved in an incident? Now, if I'm a defense attorney, for some citizen who gets beat up by officer A, I could say 'Guess what? Not only did you send this bad officer onto the street, but you knew ahead of time? Your own computer program told you!" Dr. Miller also believes that any marketing tactic that says software could prevent the "next Ferguson" is absurd.
Naturally, it's worth wondering how the officers themselves feel about being tracked. Both Corn and Jamriska said that, in the beginning some officers were resistant to the idea. But they say the tide is beginning to change.
Luke Sapolu, a jail officer at Orange County's men's jail, says he barely ever thought about the system tracking him. "When I was working in the jail system, I didn't even know it existed," he says. "I don't think anybody is really worried about being tracked. Personally I don't have anything to hide."
© Copyright IBTimes 2023. All rights reserved.
FOLLOW MORE IBT NEWS ON THE BELOW CHANNELS