Canada Introduces New Anti-Terror Legislation After Ottawa Attacks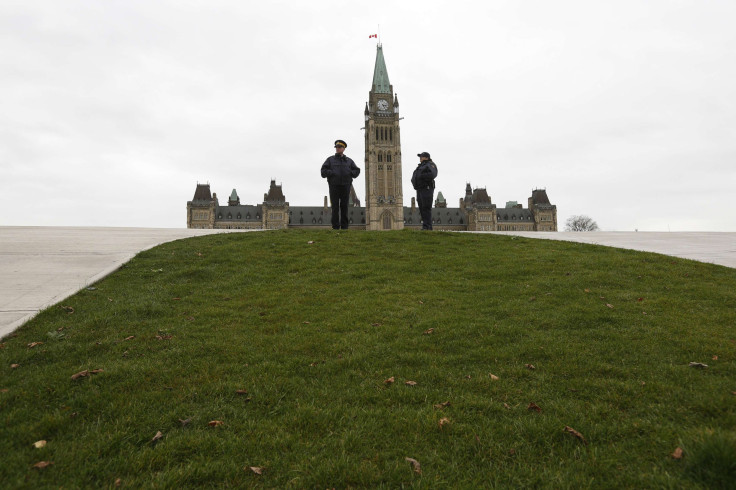 The Canadian government on Monday tabled a new bill in parliament that seeks to significantly expand the powers of the country's spy agency, Canadian Security Intelligence Service, or CSIS. The new bill was introduced less than a week after a gunman stormed the parliament building in Ottawa, killing a soldier at a nearby war memorial.
If the new bill, dubbed "Protection of Canada from Terrorists Act," is passed, it will enable CSIS to partner with its allies "to chase information, and in the same time we will also be able to rely on our sources, because we will give confidentiality and privacy," Canadian Public Safety Minister Steven Blaney reportedly said while introducing the bill in the parliament.
"The Government is introducing targeted and limited amendments to the CSIS Act to ensure that CSIS has the tools it needs to investigate threats to the security of Canada," the Canadian government said, in a statement released Monday.
The proposed amendments will empower CSIS to conduct investigations outside the country. The bill also seeks to better protect the identities of the spy agency's informants, and to allow the government to revoke the citizenship of dual nationals "who are convicted of terrorism, high treason, and treason or spying offences," according to the statement.
"The Government is also aware of more than 130 individuals with Canadian connections who were abroad and were suspected of taking part in terrorism-related activities in Iraq, Syria and other countries," the government said, in the statement, adding that the new bill is needed to "ensure the safety and security of Canadians."
"We will continue to equip the brave men and women who put their lives on the line to protect Canadians with the tools they need to address terrorism in an increasingly dangerous global environment," Blaney said, in the statement.
The new bill, if passed, would reportedly be the first legal change to the CSIS Act since the spy agency was created in 1984. However, security experts reportedly questioned the need for new amendments to the existing act.
"The thing the authorities need more than anything else is far more resources," Errol Mendes, a Canadian constitutional expert, told Reuters, adding that the country's law enforcement agencies already had wide-ranging powers.
© Copyright IBTimes 2023. All rights reserved.