Carbon-Emissions Trading Begins In Beijing, As China Aims For Nationwide Rollout Of Market-Based Approach Against Climate Change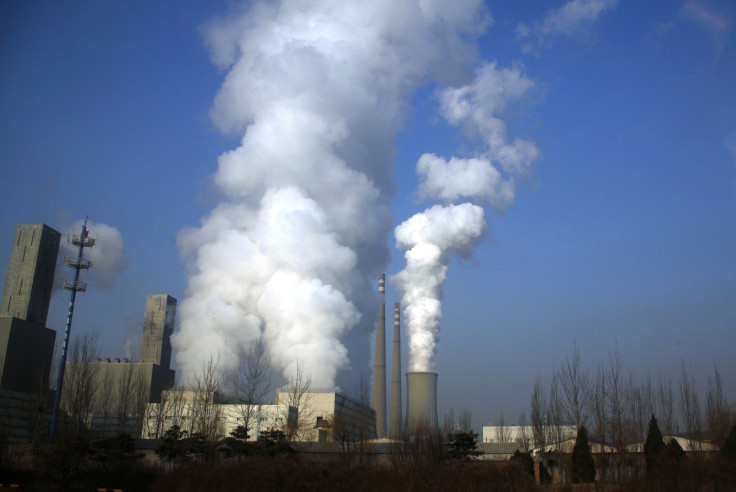 China commenced a carbon-trading scheme in Beijing -- the third Chinese city to launch the program after Shenzhen and Shanghai -- in an effort to regulate escalating carbon dioxide emissions, with gas allowances being bought for 50 yuan ($8.2) a permit that represents one ton of carbon dioxide, Reuters reported.
China aims to cut the ratio of greenhouse gas emissions to its gross domestic product to between 40 percent to 45 percent lower than 2005 levels by 2020, as the country faces international criticism as well as domestic censure for being the world's largest contributor to emissions responsible for climate change.
"It is definitely a move in the right direction, but there are concerns about activity -- these are pilot schemes and are used as a learning experience, and local governments might not be particularly concerned by volumes," Shawn He, a climate lawyer in Beijing, told Reuters earlier.
Two bilateral trades involving a total of 40,000 permits were recorded on Thursday, the China Beijing Environment Exchange, which hosts trading in the Beijing market, told Reuters. State-owned China Petroleum & Chemical Corp (HKG:0386) and China CITIC Bank Corporation Limited (HKG:0998) bought 20,000 permits each, Reuters reported. Additionally, 800 permits were sold at 51.25 yuan, the report said.
Under the emissions-trading scheme, which places an overall cap on the total amount of permits available, if an emitter needs to increase the amount of carbon dioxide it spews out, it must purchase more permits, and these can be purchased from other emitters who do not need all of their allowances, with prices determined on the open market.
Details about the total number of permits issued to traders were not available, but it is reported that more than 40 percent of Beijing's total carbon dioxide emissions would be covered under the scheme.
Chinese cities Tianjin and Chongqing, and the provinces of Guangdong and Hubei, are also preparing to begin carbon-trading schemes soon, and before China rolls out a nationwide carbon-trading scheme by 2015, according to Washington, D.C.-based Environmental and Energy Study Institute.
Coal-fueled power plants, one of the main culprits of Beijing's severe air-pollution problem, are set to receive free permits for this year, covering 99.9 percent of their average emissions, but the permits will drop to 99.5 percent in 2015, according to Reuters. Under the emissions-trading scheme, coal loses its competitiveness over other fuels, forcing power plants to switch to more environment-friendly options.
© Copyright IBTimes 2023. All rights reserved.
FOLLOW MORE IBT NEWS ON THE BELOW CHANNELS