Casey Anthony Prosecutor Jeff Ashton Running for State Attorney in Florida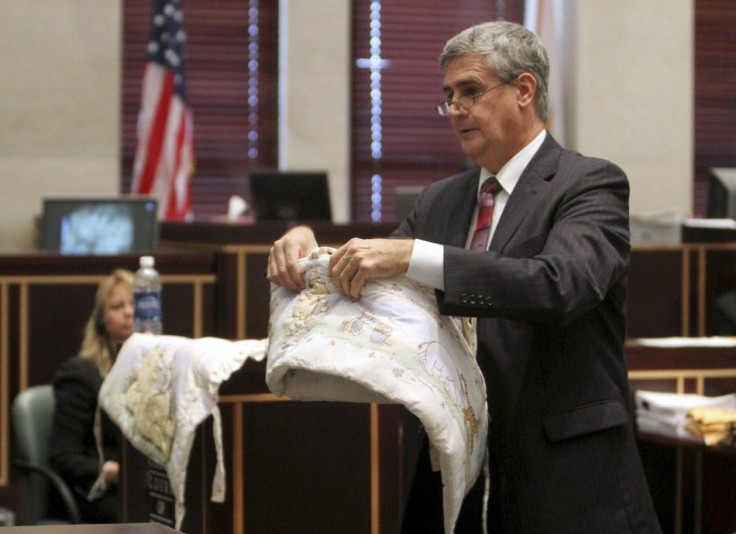 Jeff Ashton, one of the prosecutors from the Casey Anthony murder trial, is challenging his former boss to be state attorney of Orange and Osceola counties in Florida.
The 56-year-old lawyer retired from his job as assistant state attorney just a few days after Anthony was acquitted of murdering her two-year-old daughter Caylee in a widely-publicized case. Ashton is running against long-time incumbent Lawson Lamar, who has been the 9th Judicial Circuit state's top lawyer for the past two decades.
In a press conference, Ashton said that it is about time for a change.
It's been more than 20 years since the voters of Orange and Osceola counties have had a real choice in who leads the office to my left, Ashton told media outside the Orange County Courthouse. The decision has been made by politicians, for a politician.
Ashton said the current office has the second lowest conviction rate in Florida, and vowed he would do a better job picking which cases to prosecute and which ones to pass.
Half the time, when this office takes law enforcement officers off the streets and brings them to this courthouse to testify, it's a waste of time, Ashton said. Half the time this office brings citizens from their homes, from their jobs, and subpoenas them now, to testify in this court in criminal cases. It is a waste of time.
NBC affiliate WESH in Orlando said when they asked Ashton if his boss overcharged Casey Anthony in her murder trial by going after the death penalty, he said he'd rather not comment because he didn't want to make his run about one case. In a video interview posted on the Orlando Sentinel, Ashton said the election should not be determined by that case.
Casey Anthony's trial and acquittal last year caused outrage across the country and made her one of the most hated figures in America, according to an August poll. Haters were particularly irked about how she went club-hopping after her child went missing, waited a month to report the incident to police, then invented elaborate lies about a housekeeper kidnapping.
Anthony was found guilty of lesser counts of lying to police during the investigation, but several jurors came out to say there wasn't enough evidence beyond a reasonable doubt to find her guilty of first degree murder. She was released from jail several days after the conclusion of the trial with credit for time served.
Another former prosecutor who worked for Lamar, Ryan Williams, also announced a bid for the state attorney's office. All three are Democrats and no Republican has announced plans to run, Fox News reported.
© Copyright IBTimes 2023. All rights reserved.