Gold Costs More To Bring To The Surface Than Its Selling Price: Industry CEO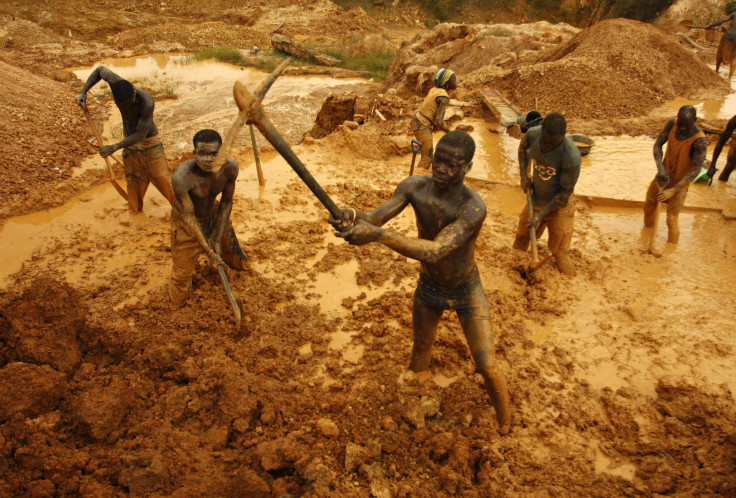 Producing an ounce of gold can cost roughly $1,500, even though the metal is now selling for only $1,300 to $1,400 per ounce, reported trade publication Mining Weekly on Monday.

Gold Fields Limited (NYSE:GFI) CEO Nick Holland said that "all-in" cost metrics from the World Gold Council, promoted in June, show that the global gold industry is incurring losses amid high production costs and low gold prices.

Gold markets have struggled with serious volatility and uncertainty since April 2013, with prices falling to $1,377 per troy ounce on Monday morning, from about $1,690 per ounce at the start of the year.

Holland told Mining Weekly that the mining companies for gold, copper and coal have failed to accurately report the full costs of production.

"We've got an industry that is actually going through cost escalations that are slowly driving it into the ground," he added.

Mining companies have spent increasingly more on exploration and new capital projects over the past several years, especially as gold prices rose year over year for more than a decade.

Now, with prices declining, the major mining companies will face a tough time making profits in the next few years, bank analysts have predicted.

The HSBC global mining index, which tracks 168 global mining companies, has fallen 22.5 percent for the year to date. The HSBC global gold index, which tracks 44 companies, has fallen about 35 percent for the year to date.

Consultancy Ernst & Young LLP has said chief financial officers at smaller mining and metals companies must switch to "survival mode" this year, to wait out investors unwilling to offer capital to untested miners.

In its report outlining risks for mining companies, experts said companies need to spend capital more carefully and cut operating costs.

"A decade of higher prices has concealed the impact of rampant inflation, falling productivity and poor capital discipline in the sector," reads the report's executive summary.

A challenging market still awaits smaller mining companies in the second half of the year, with no imminent recovery expected, said Ernst & Young in an industry update. Three companies have left the mining sector already in the second quarter, and they aren't expected to be the last.

Barclays PLC (LON:BARC) analysts also noted on Monday that the gold market has been oversupplied in the past six months, as demand from North American investors has dropped.

"The physical market will need to remain strong to mop up the excess supply that is likely to stem from ETP [exchange-traded product] disinvestment," wrote the analysts.

Global gold production growth has also mostly stayed flat, according to the latest earnings reports this season from gold miners, said the analysts.

The next major market event for gold investors is the Federal Reserve's decision, potentially issued in September, over the extent and speed of its tapering of massive monthly bond purchases.

"Whippy price action is almost sure to be a main feature over the next several weeks," wrote UBS AG (VTX:UBSN) gold analyst Joni Teves in a research note on Monday.
© Copyright IBTimes 2023. All rights reserved.