CDC No Longer Requires 14-Day Quarantine For International Or State Travelers
The CDC Monday changed its quarantine requirement for travelers, no longer requiring 14-days to self-isolate after a trip.
The change in requirements was posted to the CDC's website, which now reminds travelers to wear a face mask, social distance and wash hands frequently. The CDC noted, however, travel can increase the risk of contracting the coronavirus, but the agency no longer requires a 14-day quarantine period for international travel or for travel state-to-state.
The CDC said travelers are required to follow the safety guidelines and requirements issued by the countries and states to which they are traveling. Some states such as New York, Hawaii and Illinois have travel restrictions that require travelers to quarantine upon arrival.
"Some state, local and territorial governments have requirements, such as requiring people to wear masks and requiring those who recently traveled to stay home for up to 14 days," the CDC said on its website. " Check state, territorial, tribal and local public health websites for information before you travel.
"If you are traveling internationally, check the destination's Office of Foreign Affairs or Ministry of Health or the U.S. Department of State, Bureau of Consular Affairs, Country Information page for details about entry requirements and restrictions for arriving travelers, such as mandatory testing or quarantine," the CDC added.
More than 23.4 million people have tested positive for the coronavirus globally, according to data from Johns Hopkins University, while more than 809,000 people have died from COVID-19.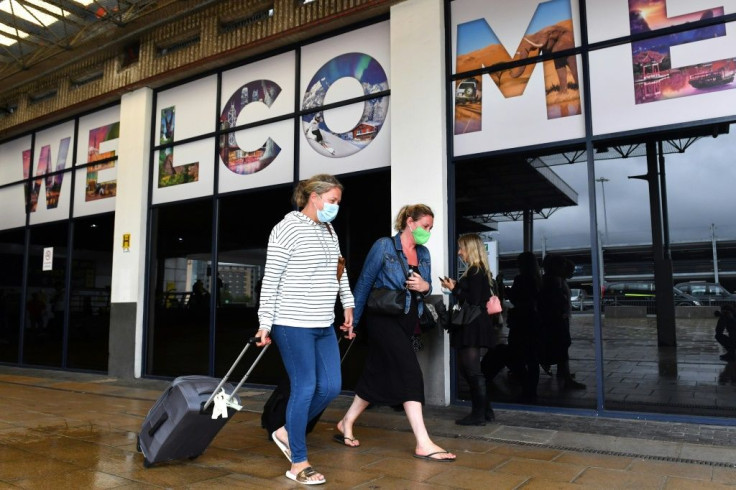 © Copyright IBTimes 2023. All rights reserved.