Mayor de Blasio: New York City Setting Up Traveler Checkpoints To Force 14-Day Quarantines
COVID-19 traveler restriction checkpoints will be set up at "key entry points" into New York City, New York City Mayor Bill de Blasio announced, as the state looks to reduce the spread of the coronavirus.
"New York City is holding the line against COVID-19, and New Yorkers have shown tremendous discipline," de Blasio said in a statement. "We're not going to let our hard work slip away and will continue to do everything we can to keep New Yorkers safe and healthy."
Under the New York quarantine order, travelers from 35 designated states or territories must complete a New York State Department of Health traveler form and quarantine for 14 days upon entering New York City.
The states and territories requiring quarantine include Alaska, Alabama, Arkansas, Arizona, California, Florida, Georgia, Iowa, Idaho, Illinois, Indiana, Kansas, Kentucky, Louisiana, Maryland, Minnesota, Missouri, Mississippi, Montana, North Carolina, North Dakota, Nebraska, New Mexico, Nevada, Ohio, Oklahoma, Puerto Rico, Rhode Island, South Carolina, Tennessee, Texas, Utah, Virginia, Washington, and Wisconsin.
To enforce the travel restrictions, the Department of Finance Sherriff's Office, along with other law enforcement agencies, will operate checkpoints located a major bridge and tunnel crossings into the city. An outreach program to educate travelers about the quarantine requirement will begin at Penn Station on Thursday.
"The DOF Sheriff's Office in coordination with other law enforcement agencies will undertake traveler registration checkpoints at major bridge and tunnel crossings into New York City," Sheriff Joseph Fucito said in a statement.
"The entire team will strive to ensure the deployment balances the critical public health and welfare needs of the residents of the city with the legal protections entitled to all people," he added.
Failure to comply with the quarantine order could result in a fine of $10,000 or a $2,000 fine for not filling out a travel form.
New York has over 417,500 coronavirus cases, with over 32,700 COVID-19 deaths as of early afternoon on Wednesday, according to Johns Hopkins University. The U.S. has almost 4.8 million positive coronavirus cases and over 700,000 COVID-19 deaths, according to the university.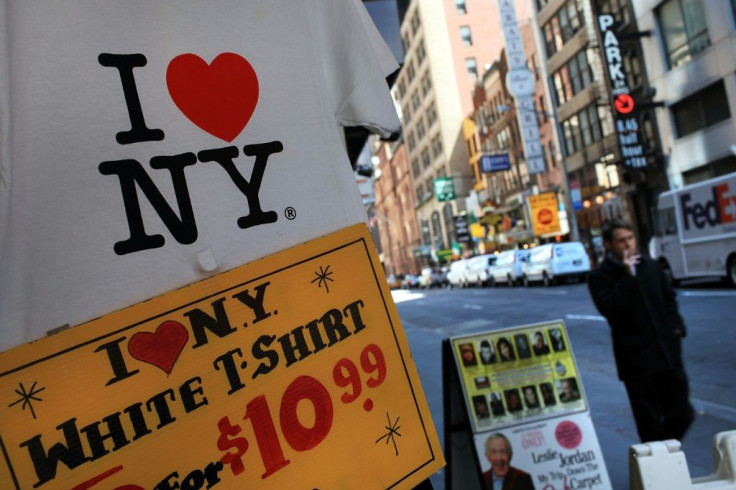 © Copyright IBTimes 2023. All rights reserved.