Celtics Trade Rumors: Hawks' Josh Smith right fit? Or Nets, Rockets, Magic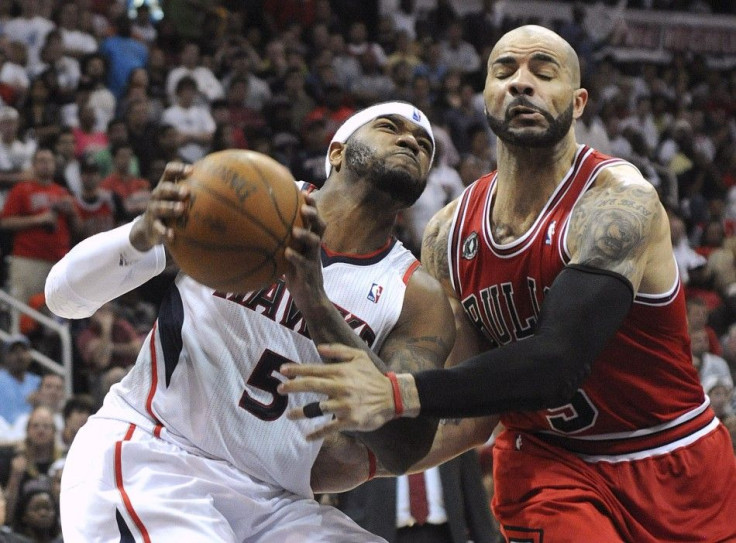 Are the Atlanta Hawks interested in moving their star forward Josh Smith? According to Yahoo Sports, the Hawks have been asking around to see how much interest there is in their seven-year forward.
According to the report, Smith himself has said that he is most interested in moving to the Boston Celtics, New Jersey Nets, Houston Rockets, or Orlando Magic.
The most intriguing of the deals is adding Smith to the Celtics. Smith plays power forward, the same position as Kevin Garnett.
The 35-year old Garnett had a down year last year, averaging only 14.9 points and 8.9 rebounds per game, below his career averages.
Smith had a career year last year averaging 16.5 points and 8.5 rebounds per game, and appears to be on the upswing.
To consider the younger Smith, the Celtics would essentially have to consider parting ways with Kevin Garnett, who won them a championship only 3 years ago.
Ultimately, Smith might be too much to give up for an aging veteran power forward like Garnett with a max contract.
The other intriguing option for trading Smith is matching up Smith with the Magic's Dwight Howard. Smith and Howard could form a fearsome Twin Towers that may be just the edge that the Magic need to make a title run and keep Howard in Orlando.
However, Orlando probably doesn't have the pieces that Atlanta wants unless the Hawks think they could use Hedo Turkoglu, J.J. Redick, or Jameer Nelson. Or if Atlanta could use Gilbert Arenas, they could package another player with Smith.
Either way, the Smith trade rumors are intriguing on the eve of the NBA draft in two days on June 23. We may see some movement yet from teams hoping to get a NBA star big man.
© Copyright IBTimes 2023. All rights reserved.