Cemetery Plots In Major Chinese Cities Now Cost More Than Housing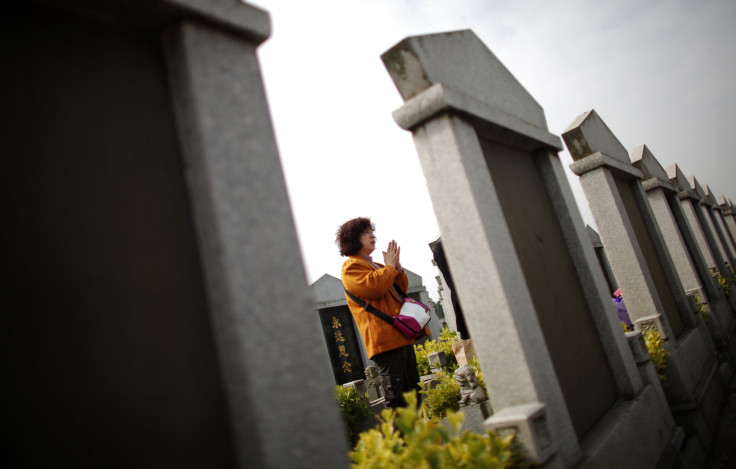 Translated by Sophie Song
Prices of cemetery plots have soared above already exorbitant housing prices in major Chinese cities, the People's Daily reports, and they are out of reach for many ordinary families. Paradoxically, while some inexpensive plots do exist, they do not sell well because many Chinese believe that fulfilling filial duties requires purchasing expensive plots for vanity.
Recently, the Chinese celebrated Qingming, an annual occasion for honoring the dead in each family by sweeping their tombs. At the time, the soaring price of burying the dead came under increased scrutiny.
In Guangzhou, as in many other major cities in China, prices of burial plots have skyrocketed in the past five years. An ordinary two-square-meter burial plot (21 square feet) costs on average 40,000 to 100,000 yuan ($6,400 to $16,100). The same plot would have cost only 8,000 yuan five years ago. If a plot occupies a good location, it could cost up to 150,000 yuan. On top of that, families of the deceased must pay a myriad of fees for a coffin, tombstone, inscription and many other choices they might make during the process of burying their loved ones.
"A more upscale plot: 100,000 to 200,000 yuan, and a customized plot could cost more than 200,000 yuan," a cemetery worker in Shanghai said. About half of the sites purchased each year are considered "average," costing from 80,000 to 100,000 yuan. More creative burial forms, including tree burial, grass burial and flower bed burial, rose in popularity in the past two years, and now make up about 30 percent of total burial sites purchased.
A wide range of prices are available in Huadujinzhong Cemetery in Guangzhou, ranging from 8,800 yuan to 100,000, but cheaper plots are not necessarily in demand. When the cemetery was developed more than 10 years ago, more than 1,000 "economy" plots were created, but only 300 were sold. Instead, 80 percent of those choosing cemetery plots went with the more expensive options.
"If the family is willing to spend money on a cemetery plot, they would more likely than not be financially well-off, and would want to choose plots in good locations," said a cemetery manager. According to the manager, about 50,000 people die each year in Guangzhou -- but most of them don't get buried there. Some choose to have their ashes sent back to their hometowns. Those buried in cemeteries in the city make up only 10 percent of the total number of deceased, and another 5 percent choose more environmentally friendly burial methods.
More than 10 cemeteries in Shanghai have developed these eco-friendly methods, which cost less than 1,000 yuan. In Binhai cemetery, the largest cemetery in Shanghai, a "deep burial," which does not take up land, costs a mere 880 yuan. Since last year, more than 100 people chose to be buried this way.
Much of the public has been receptive to new, environmentally friendly burial methods, but many, influenced by traditional beliefs, still favor being buried in cemetery plots. "It's hard for some to accept more economical and environmental methods for fear of losing face. There are people whose ashes are already stored elsewhere, and their family would still purchase cemetery plots to bury them," a manager from the Burial Management Bureau in Xi'an said.
The original story appeared in IBTimes China.
© Copyright IBTimes 2023. All rights reserved.