In Central African Republic, UN Security Council Extends MINUSCA Peacekeeping Force Mandate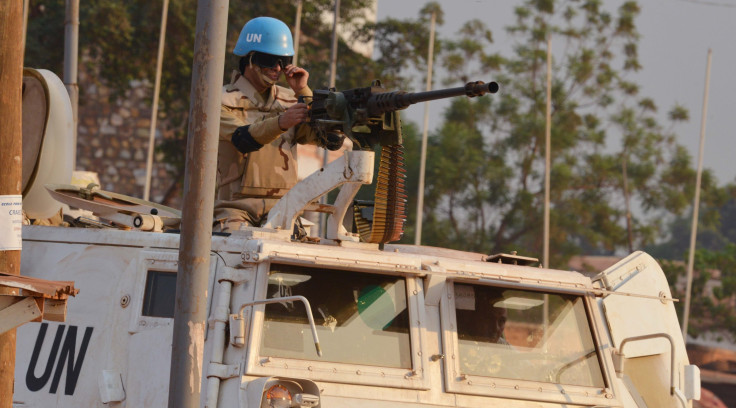 The United Nations Security Council decided Tuesday to extend the mandate of its peacekeeping force in Central African Republic after concluding that the war-torn country remains a threat to international peace and security. The 15-member world body said MINUSCA, as the force is known, will now be deployed until July 31.
MINUSCA recently oversaw the peaceful organization of a constitutional referendum in December last year, as well as mostly nonviolent elections that led to last month's inauguration of President Faustin-Archange Touadéra, a former prime minister and math teacher.
Touadéra's presidential inauguration marked the final chapter of the political transition that began after the predominantly Muslim militia known as Séléka seized power in late 2012 from President François Bozizé, a Christian. The episode triggered a vicious tit-for-tat cycle of sectarian violence. The warring sides have not yet laid down their arms.
To make matters even more difficult for Touadéra, after he was sworn into office on March 30, France confirmed it would end its military intervention in Central African Republic this year. France had around 2,500 troops deployed in the country at the peak of Operation Sangaris, supporting about 10,000 U.N. peacekeepers. Some 300 French troops will remain there, along with the regional peacekeeping forces.
The French military, which launched a mission in Central African Republic in December 2013, has managed to restore some security to Bangui and other urban cities in the south. But armed groups operate freely in the vast north and have even established de facto tariffs. Taxation and customs were once a major source of revenues for the government that have been hijacked by militias in many parts of the small, landlocked country.
MINUSCA's mandate was originally set to expire Saturday. The U.N. Security Council's decision to extend the force's deployment could help Touadéra maintain peace in the city centers and re-assert control over the rest of the nation.
Central African Republic Overview | FindTheData
After toppling Bozizé's administration, Séléka leader Michel Djotodia took control for nearly 10 months until eventually ceding power amid international pressure to form a transitional government. Catherine Samba-Panza was selected by Parliament as the interim president in January 2014 to steer the former French colony to democratic presidential elections, which were finally held Dec. 30 last year.
Touadéra emerged as the surprise winner out of dozens of candidates in a runoff vote Feb. 24, with nearly 63 percent of the ballots cast. Part of his popularity stems from his record as prime minister, from 2008 to 2013, during which time he ended decades of unpaid government wages by paying civil servants through direct deposits to their bank accounts.
© Copyright IBTimes 2023. All rights reserved.