CES 2017: 5 Smartphone Launches Expected At Tech Show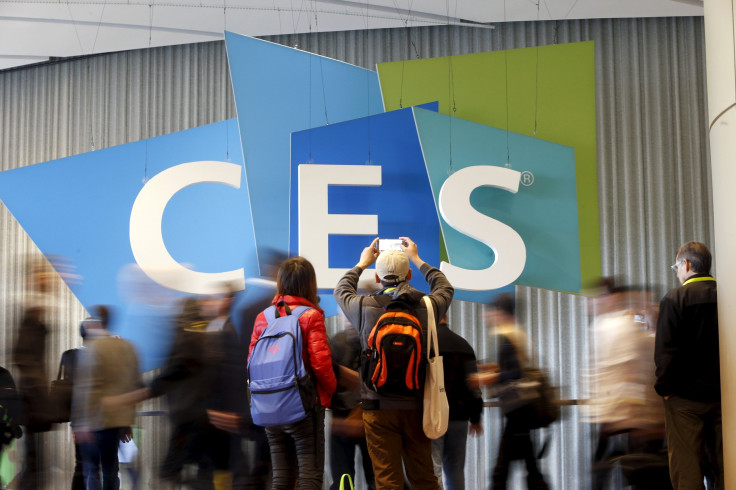 The Consumer Electronics Show, one of the biggest tech events of the year, is round the corner. A slew of new devices is expected to be launched at the event to be held on Jan. 4-12 in Las Vegas.
While some smartphone companies are holding off their devices for the Mobile World Congress taking place in February, others are expected to showcase their new devices at the CES.
Here is a list of smartphones expected to be launched at CES 2017:
Asus Zennovation: Asus has sent out press invites for its "Zennovation" event, to be held on Jan. 4, 2017. While Asus hasn't revealed anything more about the event, the company is expected to come out with a smartphone equipped with the Qualcomm Snapdragon 835 processor considering that the invites have a Qualcomm logo at the top.
Rumors indicate that the company might unveil the next generation of its flagship smartphone — the Asus Zenfone 4. Apart from Snapdragon 835 processor, Zenfone 4 is also tipped to come with Android 7.1 Nougat OS out-of-the-box. Another rumored smartphone from the company is the Zenfone AR, which is based on Google's Project Tango, and is said to come with a specialized Augmented Reality camera.
Asus is also expected to release a virtual reality headset with built-in cameras, sensors and controllers.
Samsung Galaxy A-series devices: Samsung, which announced its 2016 lineup of devices at CES 2016, is likely to launch the Galaxy A3, A5 and A7 devices at the 2017 event. The phones are expected to be completely revamped from their current versions. All Galaxy A series 2017 devices are expected to come with a USB-C charging port.
Samsung Galaxy A3 (2017) is expected to come with a 4.7-inch HD display, an Exynos 7870 processor, 2GB RAM, a 12-megapixel rear camera, an 8-megapixel front camera and a 3,000 mAh battery.
Samsung Galaxy A5 (2017) is expected to come with a 5.2-inch Super AMOLED full HD display, an Exynos 7880 processor, 3GB RAM and a 3,300 mAh battery.
Samsung Galaxy A7 (2017) is expected to come with a 5.7-inch full HD Super AMOLED display, an Exynos 7880 processor, 3GB RAM, a 16-megapixel rear camera and a 3,500 mAh battery.
LG V5: The LG V5 is expected to be a budget phone from LG. It is expected to come with a Micro-USB port instead of USB Type-C, which is slowly becoming the universal standard for smartphones. It will likely have a 5.5-inch display and a fingerprint scanner.
Huawei: Huawei CEO Richard Yu will deliver the CES 2017 keynote address. The company is expected to have major releases lined up for the event — a Huawei P9 successor might be in the works. The company's sub-brand, Honor, might reveal its U.S. lineup at the event including the Honor Magic with an edge-to-edge display.
Xiaomi: Xiaomi will participate in the CES for the first time in 2017. There is no information about what it is launching, but the company has released its teaser video for the event, indicating a smartphone designed for the global market.
© Copyright IBTimes 2023. All rights reserved.