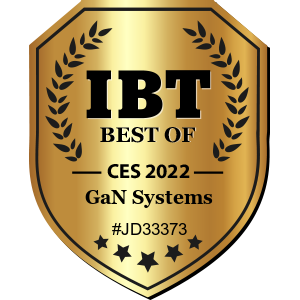 Gallium Nitride (GaN) company GaN Systems plans to showcase the world's smallest charger among other new products at CES 2022, according to its recent press release.
As consumers constantly expect more from their technology, GaN Systems is attempting to provide fast-charging speeds in a lightweight, convenient configuration that customers expect in a rapidly modernizing industry. The company will display a plethora of 30W to 240W chargers from leading brands such as Philips and Dell.
Furthermore, GaN Systems is aiding companies in debuting revolutionary audio systems, including one of TIME's 100 Best Inventions of 2021, the Syng Cell Alpha wireless speaker. It is critically acclaimed for its mesmerizing sound and original design.
"The Syng Cell Alpha is impressive in its presentation of audio," Business Insider said in a review. "This listening experience is fantastic...As I walked from one speaker to the next, it never felt like I was moving away from the sound."
GaN Systems also plans to display Orchard Audio's Starkrimson Stereo Ultra amplifier and all-in-one Starkrimson Streamer Ultra, both known for providing captivating sound quality and performance.
"The breadth of GaN-enabled products we're showing at CES clearly demonstrates how much the consumer electronics and automotive industries have embraced our GaN transistors," CEO of GaN Systems Jim Witham said. "We take pride in knowing that this tiny semiconductor is improving our quality of life and improving the health of our planet."
GaN Systems plans to showcase the world's smallest charger among other new products at CES 2022. Photo: GaN