Chabad House, A Jewish Center's Reopening In Mumbai, India, Evokes Mixed Feelings From Locals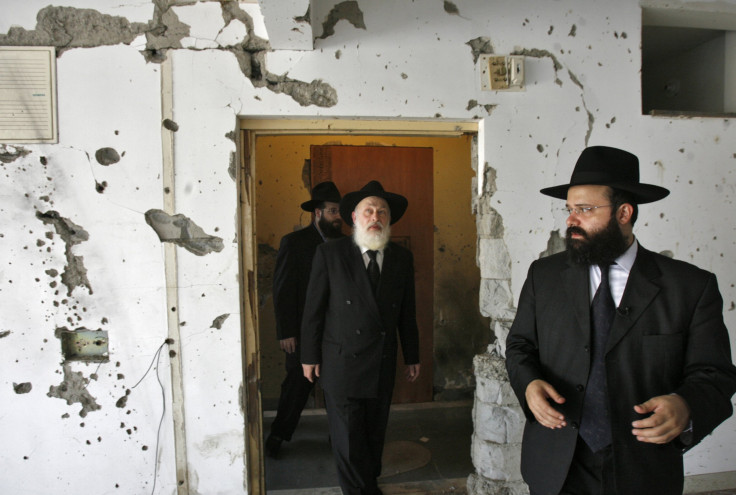 A Chabad House, a Jewish center and house of worship, in the western Indian city of Mumbai reopened Tuesday, six years after heavily armed Islamist militants stormed the building in November 2008, killing six people in one of the worst terrorist attacks on Indian soil.
Nariman House, a Chabad House or Jewish outreach center, situated in south Mumbai, was one of several high-profile targets attacked by the Pakistani militants. Rabbi Gavriel and his wife, Rebbetzin Rivka Holtzberg, who ran the facility, were among those killed in the attack. On Tuesday, 25 rabbis from across Asia, gathered at the newly renovated center where a museum will be established at a cost of $2.5 million, Agence France-Presse, or AFP, reported.
"We're not moving into a new building — we are returning to our original building and we will be continuing and expanding all the activities that took place here," said Rabbi Israel Kozlovsky, the new co-director of the center with his wife, Chaya.
The five-story Chabad House has been refurbished and holds a synagogue, a cafeteria and rooms to hold ceremonies. The top two floors, where the damage caused by bullets and grenades from the attack have been left untouched as a reminder of the tragedy, will be converted into a museum.
"I think this is really a message for the whole world," Rabbi Moshe Kotlarsky, of the Jewish Orthodox Chabad-Lubavitch movement, who helped rebuild the center, reportedly said in a statement. "You can overcome challenges, even the most horrific of challenges. You can and must rebuild, and this project serves as a beacon of light and hope that evil will not prevail."
Nariman House, located on a narrow lane in a busy area near Colaba in south Mumbai, is an open house that was established by the Holtzberg couple in 2003 for local as well as visiting Jews. The couple, along with six others, were taken hostage when the center was attacked in 2008 and killed by terrorists who arrived in the port city by sea.
Chintan Sakariya, a local jeweler who lives with his family near the center, reportedly said he had a "mixed reaction" to the reopening because he had witnessed the militants terrorizing the area and "showering bullets everywhere" in the bloody attack in 2008.
"They're coming back strongly and we support that," Sakariya said of the Chabad House, adding: "But there's going to be a lot of inconvenience for local residents, a lot of security, a lot of blockades."
He also worried that the center might yet again become a target of Islamist terrorists. "Just pray nothing happens this time around," he said, AFP reported.
On the night of Nov. 26, 10 heavily armed militants allegedly trained by the Pakistan-based Islamist group Lashkar-e-Taiba entered the city of Mumbai from the sea after hijacking an Indian fishing boat. More than 166 people were killed, including the rabbi and his pregnant wife, in the three-day siege over parts of the city's southern tip that saw attacks on two landmark luxury hotels, a popular cafe, a hospital and India's busiest railway station.
In a dramatic rescue broadcast on national television, Indian commandos rappelled down from a helicopter above and secured the building after killing the militants inside. The Jewish couple's 2-year-old son Moshe survived after being rescued by his Indian nanny, Sandra Samuel.
Mohammed Ajmal Kasab, the sole surviving terrorist from the attack, was executed by India in 2012.
The Taj Mahal Palace hotel, a landmark seafront heritage building in Mumbai, which was badly damaged by explosions and fire during the 60-hour siege, was reopened in 2010 after a $37.3 million restoration.
© Copyright IBTimes 2023. All rights reserved.