Check Out These Photos Of The Fancy Ford Fusion, The Vignale, Which Will Probably Never Come To The U.S.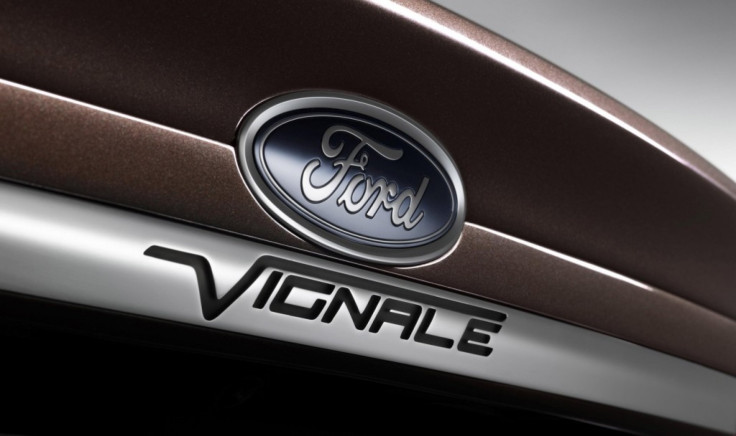 Just as General Motors is positioning its Cadillac brand to go after the luxury market, which is dominated by European (read: German) automakers, Ford Motor Co. is embarking on its own effort to increase its share of the luxury market.
When the 65th International Motor Show in Frankfurt opens its doors next week, the public will get its first view of the concept version of the Vignale (pronounced vin-YA-le), the first car from Ford's planned luxury segment, which will be aimed at markets where its Lincoln isn't sold.
Which means that the Vignale won't be available in the U.S.
Ford says the car will be on the market in the first half of 2015. The vehicle is built on the Mondeo platform -- that's the global version of the Fusion mid-sized sedan -- but it will come with the kind of trimmings associated with European luxury: large alloy wheels, leather stitching and several design elements aimed at luring traditional buyers of Audis, BMWs and Mercedes-Benzes.
Buyers can add on fancy scuff plates and carpet floor mats. It looks like the kind of car a driver would comfortably linger in after parking, listening to the radio.
For North American buyers, they'll likely have to be satisfied with Ford's premium Black Label trim on the Lincoln MKZ sedan. Both vehicles will come with the option of post-sale services, including reward points and chauffeuring. The Vignale is named after an Italian auto body maker founded in 1948, which a Ford subsidiary purchased in 1969. The company was shut down five years later, but Ford retained ownership of the brand. In 2004, Ford used the Vignale name on a Focus-based concept coupe.
FOLLOW MORE IBT NEWS ON THE BELOW CHANNELS