Cheeses Distributed In New York, Massachusetts Recalled Over Potential Listeria Contamination
KEY POINTS
The recall affects certain Sophelise and Tobasi cheeses
They were distributed from March to last week
Affected customers may return the products to get a refund
A company is recalling certain cheese products over Listeria concerns. The products were distributed in New York and Massachusetts.
Cricket Creek Farm's recall affects certain Sophelise and Tobasi cheeses, according to the company announcement posted on the U.S. Food and Drug Administration (FDA) website. The problem is that they may be contaminated with Listeria monocytogenes, the bacterium behind the serious infection Listeria.
This infection can be serious and even potentially fatal in some populations including the elderly or those frail, young children and people with weakened immune systems. In pregnant women, it may cause complications like stillbirth and miscarriage.
So far, there has been one report of illness associated with the products, with the patient having to be hospitalized.
"(P)roducts purchased by this individual were tested by Biotrax Testing Laboratory and the current batch of Sophelise was determined to be positive for Listeria monocytogenes," the company noted, adding that the Tobasi batches are being recalled because of their proximity to the product during storage.
The recall affects 165 units of the affected Sophelise cheese and 149 pounds of Tobasi cheese, the company noted.
The recalled Sophelise product has a soft rind and a pinkish hue, is circular in shape and measures around 4 inches in diameter. Affected units have the product code 087055 and were distributed from March 29 to May 26.
On the other hand, the recalled Tobasi products have the product label "315, 341, 048" and were distributed from March 26 to May 26. The packaging of the Tobasi depends on where they were sold.
It would have been wrapped in clear packaging with a gray and orange label if sold retail by Cricket Creek Farm, the company said, but it would have come in "small rectangular cuts" if bought from retail stores. They were also sold wholesale, in which case they would have come in 8-by-8-inch squares.
Photos of the products' packaging are available on the FDA website. The products were distributed in New York and Massachusetts through various channels including Wild Oats in Williamstown, Massachusetts, and New Lebanon Farmers Market in New York, among others.
"Consumers who have purchased Sophelise, with product code 087055 or Tobasi cheese 315, 341, 048 on or after March 26, should not consume or distribute the product, and they are urged to return any remaining product to the place of purchase for a full refund," the company noted.
Those with questions about the recall may contact the company at 413-458-5888.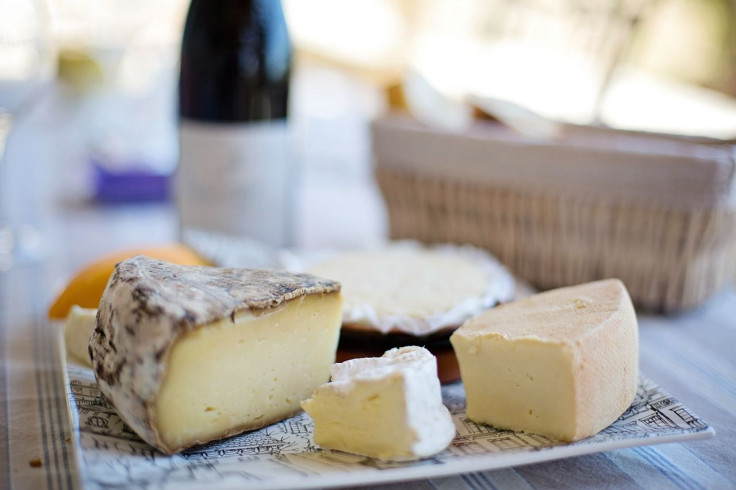 © Copyright IBTimes 2023. All rights reserved.