Chelsea Club-Record Signing Addresses Transfer Rumors, Assures Thomas Tuchel Of One Thing
KEY POINTS
Chelsea goalkeeper Kepa Arrizabalaga opens up about his current situation
Arrizabalaga is confident about improving as a player
Blues boss Thomas Tuchel backs the Spaniard as he sees the player's dedication
Despite not living up to the hype of his record-setting transfer, Chelsea star Kepa Arrizabalaga is looking forward to a new start at Stamford Bridge under the tutelage of Thomas Tuchel.
Apart from becoming Chelsea's club-record signing in 2018, nothing truly exceptional has happened to Arrizabalaga with the Blues. In fact, the underwhelming performances led to the Spaniard falling behind Edouard Mendy in the club's pecking order this season and being linked to a possible exit.
However, the 26-year-old remains positive about his situation and assures new coach Tuchel that he has already outgrown his fears.
"It has been a complicated year for a number of reasons," Arrizabalaga recently told El Partidazo de Cope. "But I have never thought about leaving Chelsea. I hope to play more and I am no longer afraid and want to play an important part for Chelsea."
"I feel supported by the club and I think I have shown that I can play," he added. "I want to turn the situation around and look to the future."
Under Frank Lampard, Chelsea was among the English Premier League's top 10 in total goals conceded, having allowed 54 goals last season. With Tuchel now on board, the Blues goalkeepers are given a clean slate, especially Arrizabalaga.
"If you make mistakes everybody sees them and talks about them," Tuchel recently told Goal. "So you need a lot of mental strength and quality and I see this in all three goalkeepers."
"We had a view on [Arrizabalaga's] his situation and saw some difficulties on the sporting side," the manager added. "Maybe also the circumstances of his transfer is weighing a little bit on his shoulders. That was the impression from outside. From inside, I see a nice guy. I see a nice personality, an open character, a hard-working guy, with obviously a lot of quality. So the good thing for him is that we start fresh, it's a new start for him."
Tuchel further expressed admiration toward Arrizabalaga's dedication, and he is thrilled to see all his goalkeepers compete for the position.
"I don't have a history with [Arrizabalaga] him and I hope there will be no difficulties because I don't see them coming," the former Borussia Dortmund and Paris Saint Germain coach revealed. "He does everything to impress in training."
"I'm happy and I feel all three goalkeepers in a good atmosphere, they are competitors to each other, it's a very special position in football of course, it's a very decisive position, it has its own rules," he continued.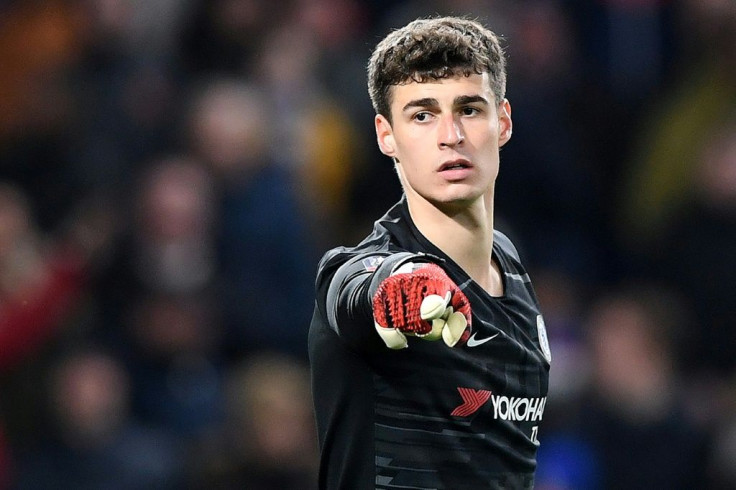 © Copyright IBTimes 2023. All rights reserved.